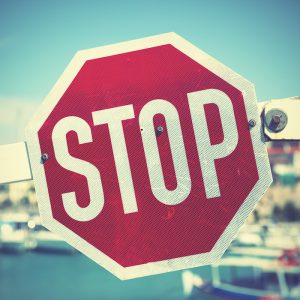 Lawsuits are frequently initiated with the goal of recovering lost money or property. There are many times, however, that these kinds of awards would either be inadequate to compensate a plaintiff, or take so long to recover either through judgment or settlement that a plaintiff must seek extra intermediate measures to protect their legal rights which may be irretrievably lost otherwise.
"A temporary restraining order is one entered as part of a motion for a temporary injunction, by which a party is restrained pending the hearing of the motion. A temporary injunction is one which operates until dissolved by an interlocutory order or until the final hearing." In re Tex. Natural Res. Conservation Comm'n, 85 S.W.3d 201 (Tex. 2002).
The Temporary Restraining Order
Temporary Restraining Orders are subject to Texas Rule of Civil Procedure 680 and are thereby limited by the Rule. Under Rule 680, TROs can be granted with or without notice (or, ex parte, meaning involving only one side) to the party who would be restrained should the order be granted. However, if no notice is granted, the plaintiff must show that "it clearly appears from specific facts shown by affidavit or by the verified complaint that immediate and irreparable injury, loss, or damage will result to the applicant before notice can be served and a hearing had thereon." In simple terms, if the party to be restrained doesn't have the chance to contest the TRO application in court, the plaintiff's burden in seeking the order is heightened so that ex parte TRO's are not granted upon little to no evidence whatsoever.
The longest this order (ex parte or not), may stand is fourteen (14) days. Then the order dissolves unless the plaintiff seeks and receives an extension from the court. Only one fourteen-day extension is permitted, unless the plaintiff seeks additional extensions that go unopposed by the restrained party.
If the TRO is granted ex parte, the plaintiff and court must go forward with the proceedings for a temporary injunction as soon as possible so that the restrained party is afforded notice and can take part in the adversarial hearing that decides whether a temporary injunction will issue.
The Temporary Injunction
An injunction allows a plaintiff to maintain the status quo, or "the last, actual peaceable, noncontested status which preceded the pending controversy," of a particular situation through a court order compelling or prohibiting activity by the party who is the subject of the injunction. Sharma v. Vinmar Int'l, Ltd., 231 S.W.3d 405 (Tex. App.—Houston [14th Dist.] 2007, no pet.).
While this may sound like a plaintiff can easily gain a major upper hand by merely requesting a temporary injunction, such orders, by law, are not easy to obtain. If one is secured, however, it lasts much longer than a temporary restraining order, essentially until it is dissolved by an appellate court upon an appeal taken in the midst of trial, or until a final hearing. In re Tex. Natural Res. Conservation Comm'n, 85 S.W.3d 201.
"An applicant for a temporary injunction seeks extraordinary equitable relief. He seeks to immobilize the defendant from a course of conduct which it may well be his legal right to pursue. Crowded dockets, infrequent jury trial weeks, or trial tactics can often delay a trial of a case on its merits for many months. The applicant has, and in equity and good conscience ought to have, the burden of offering some evidence which, under applicable rules of law, establishes a probable right of recovery." Id. (emphasis added). This means that to obtain a temporary injunction, the plaintiff must show the court that they are likely to prevail on their complaint 
When Is a Temporary Injunction Justified?
"A party seeking a temporary injunction must show it has a probable, imminent, and irreparable injury in the interim between the temporary injunction hearing and the trial on the merits. An injury is irreparable if the injured party cannot be adequately compensated in damages or if the damages cannot be measured by any certain pecuniary standard. That is, the applicant has to establish there is no adequate remedy at law for damages." Sharma, 231 S.W.3d at 426–27 (internal citations omitted).
In Sharma, the appellate court upheld a temporary restraining order issued by the trial court against Sharma because there was evidence that Sharma would misuse [Vinmar's] trade secrets, which could result in the total loss of Vinmar's "very profitable" chemical businesses in multiple countries, a form of irreparable harm.
Conclusion
To summarize, litigation is frequently complex and full of surprises. It's wise to pay attention to your case's procedural posture and how your legal interests are affected by the opposing party's actions before and during litigation so you can prevent irreparable losses if necessary.
---
Athena Ponce and the attorneys at De Leon & Washburn, P.C. are available to assist clients with business litigation issues. For more information regarding the firm's practice areas, please visit our Practice Areas page, and please feel free to contact the attorneys at any time.
© De Leon & Washburn, P.C. This article is provided for informational purposes only. It is not intended as legal advice nor does it create an attorney/client relationship between De Leon & Washburn, P.C. and any readers or recipients. Readers should consult counsel of their own choosing to discuss how these matters relate to their individual circumstances. Articles are not continuously updated, so information may become out-of-date. Reproduction in whole or in part is prohibited without the express written consent of De Leon & Washburn, P.C.