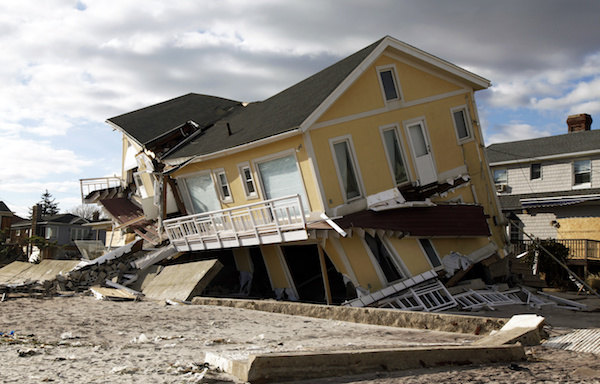 House Bill 1774 ("H.B. 1774")—passed this year by the 85th Texas Legislature—went into effect on September 1, 2017. Consumers and insurance companies should be aware that this new law only changes the rules surrounding a lawsuit against an insurance company; it does not affect the claims process for consumers filing an insurance claim in the aftermath of Hurricane Harvey. This blog addresses the key changes under H.B. 1774.
First, it is important to emphasize that H.B. 1774 focuses specifically on the litigation process. An insured does not file a lawsuit against an insurance company until there is a reason to do so (e.g. after the insurance company unreasonably denies or delays a claim). Thus, should an issue arise, it would not arise until a claim is already underway and an insurance company has failed to fulfill its obligations under a policy.
Second, regarding the changes to the litigation process, H.B. 1774 adds a new section to the Texas Insurance Code: Chapter 542A, titled "Certain Consumer Actions Related to Claims for Property Damage" ("Chapter 542A"). See H.B. 1774, 85th Leg., Reg. Sess. (Tex. 2017). Chapter 542A applies specifically to lawsuits stemming from property damage that was caused by forces of nature. See id. It applies to lawsuits alleging various causes of action, including, but not limited to: breach of contract, negligence, fraud, violations of Chapter 541 or Chapter 542 of the Texas Insurance Code, and violations of Chapter 17 of the Texas Business and Commerce Code (the "DTPA"). See id. Under the new law, some key changes include:
The interest penalty against the insurance company in an action falling under Chapter 542A is limited to the following: "[T]he insurer is liable to pay the holder of the policy, in addition to the amount of the claim, simple interest on the amount of the claim as damages each year at the rate determined on the date of judgment by adding five percent to the interest rate determined under Section 304.003, Finance Code, together with reasonable and necessary attorney's fees." Id. Section 304.003 of the Finance Code determines interest based on the prime rate that the Board of Governors of the Federal Reserve System publishes; it sets the interest rate at a minimum of five percent and maximum of fifteen percent. Tex. Fin. Code Ann. §304.003 (West 2017). Since the interest rate under Chapter 542A will be the rate as determined under § 304.003 plus five percent, the interest rate applicable to actions under Chapter 542A could be as low as ten percent, but as high as twenty percent.
Pre-suit notice is required; this notice can be combined with the pre-suit notice required by any other law, such as the DTPA. Thus, in order to bring a lawsuit for actions that fall under Chapter 542A, an insured needs to first give the insurance company a sixty (60) day, written notice. The requirements regarding the notice include:

a statement of the acts or omissions giving rise to the claim;
the specific amount alleged to be owed by the insurer on the claim for damage to or loss of covered property; and
the amount of reasonable and necessary attorney's fees incurred by the claimant, calculated by multiplying the number of hours actually worked by the claimant's attorney, as of the date the notice is given and as reflected in contemporaneously kept time records, by an hourly rate that is customary for similar legal services.
If an attorney provides the notice on behalf of a client (i.e. the claimant), the attorney must give his or her client a copy of the notice and state in the notice that a copy was provided to the claimant.
See H.B. 1774, 85th Leg., Reg. Sess. (Tex. 2017).
Following said notice, but not later than the 30th day from the insurance company's receipt of the notice, H.B. 1774 provides that an insurance company can send the claimant a written request "to inspect, photograph, or evaluate [the property], in a reasonable manner and at a reasonable time . . . ." Id. This inspection/evaluation must be completed by the 60th day from the insurance company's receipt of the notice, "if reasonably possible." Id.
H.B. 1774 also provides for an abatement should pre-suit notice not be given in compliance with this law, thereby postponing a lawsuit until proper notice is given. Id.
In addition to pre-suit notice, H.B. 1774 allows an insurance company, who is a party to an action under Chapter 542A, to relieve an agent of liability. If the insurance company provides the claimant with written notice of its intent to accept liability for an agent's acts or omissions, whether before or after a lawsuit is filed, then the agent will have no liability. There are a few exceptions, however, set forth under §542A.006. Id.
Moreover, H.B. 1774 has changed the award of attorney's fees in an action under Chapter 542A. Id.
As these key points delineate, the enactment of H.B. 1774 changed the requirements for lawsuits against insurance companies involving actions to which Chapter 542A applies. Thus, while H.B. 1774 creates new litigation standards for specific property damage claims, it does not affect the claims process for consumers who file a claim in the aftermath of Hurricane Harvey.
Theresa Golde and the attorneys at De Leon Washburn & Ward, P.C. are available to assist clients and out-of-state counsel with insurance claims and disputes as well as other insurance regulatory issues. For more information regarding the firm's practice areas, please visit our [Link to Insurance Law page], and please feel free to contact the attorneys at any time.
______________________________________________________________________________
© De Leon Washburn & Ward, P.C. This article is provided for informational purposes only. It is not intended as legal advice nor does it create an attorney-client relationship between De Leon Washburn & Ward, P.C. or its lawyers and any readers or recipients. Readers should consult an attorney of their own choosing to discuss how these matters relate to their individual circumstances. Articles are not continuously updated, so information may become out-of-date. Reproduction in whole or in part is prohibited without the express written consent of De Leon Washburn & Ward, P.C.