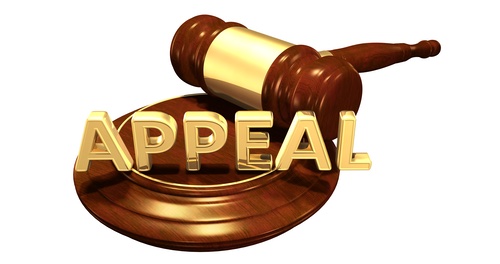 If a party wants to challenge the final administrative decision of a state agency, they may have the ability to appeal that decision to a district court (typically in Travis County, then the Third Court of Appeals, then the Supreme Court). For any appeal to be successful, there must be a basis for overturning or amending the agency's final decision. One possible basis would be a finding by a reviewing court that the agency's decision was "arbitrary and capricious." TEX. GOV'T CODE § 2001.174(2)(F). Such a finding can be made, even if the agency's decision was supported by "substantial evidence," a standard under which an agency's judgment is given strong deference by reviewing courts.
What makes an agency decision "arbitrary and capricious?"
An agency acts arbitrarily and capriciously when it: (1) denies a litigant due process and prejudices its substantial rights; (2) wholly adopts the record from another case involving different parties, fails to make findings of fact, and bases its decision on its findings made in the other case; or (3) improperly bases its decision on non-statutory criteria.
In addition, an agency abuses its discretion or its decision is arbitrary "if the agency: (1) failed to consider a factor that the legislature directs it to consider; (2) considers an irrelevant factor; or (3) weighs only relevant factors that the legislature directs it to consider but still reaches a completely unreasonable result."
An agency's decision is also arbitrary if it is made without regard for the facts, relies on fact findings that are not supported by any evidence, or lacks a rational connection between the facts and the decision. CPS Energy v. Pub. Util. Comm'n, 537 S.W.3d 157 (Tex. App.—Austin 2017, pet. filed).
In the case Langford v. ERS, the Third Court of Appeals found that the Texas Employees Retirement System had made an arbitrary and capricious decision regarding Langford's application for disability benefits. 73 S.W.3d 560 (Tex. App.—Austin 2002, pet. denied). Langford was severely injured in a fall during his state employment, and an administrative law judge determined that he should receive occupational disability benefits.
However, months after that decision, the ERS board adopted new policies that were at odds with prior agency decisions upon which Langford had relied during his hearing before the administrative law judge. During the next year, the Board considered Langford's appeal, and without any deliberation, chose to reject the ALJ's recommendation and also denied Langford's appeal. The Board then also instructed its general counsel to make new findings of fact and conclusions of law, even though the ALJ was supposed to be the fact-finder in the case. Nonetheless, the Board adopted the new, improper findings of fact and conclusions of law and relied on the agency's new policies that were adopted after Langford's hearing.
On appeal, the Third Court found that the Board's conduct created serious due process concerns, because: (1) Langford did not have notice as to the grounds on which the Board would base its decision, (2) it reached a result on grounds other than those presented at the hearing, (3) it first made a decision then made findings of fact to comply with that decision, (4) did not sufficiently explain its departure from prior decisions, and (5) did not comply with its laws concerning changes to an ALJ's findings of fact and conclusions of law. Since the agency had not respected Langford's due process rights, the Third Court found in Langford's favor as to his "arbitrary and capricious" argument.
© De Leon Washburn & Ward, P.C.  This article is provided for informational purposes only.  It is not intended as legal advice nor does it create an attorney-client relationship between De Leon Washburn & Ward, P.C. or its lawyers and any readers or recipients. Readers should consult an attorney of their own choosing to discuss how these matters relate to their individual circumstances.  Articles are not continuously updated, so information may become out-of-date.  Reproduction in whole or in part is prohibited without the express written consent of De Leon Washburn & Ward, P.C.