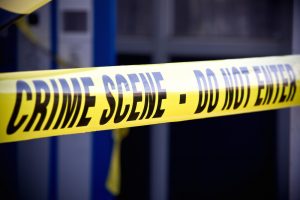 Last year, I wrote a blog post about our firm's collaborative efforts with the Dallas-based law firm, Standly Hamilton, LLP, in connection with the William Paul Crisp Jr., et al. v. McDonald's Corp., et al. case in Brazos County, Texas (the "Crisp v. McDonald's case").
The May 17, 2015 shootout between rival motorcycle gangs at Twin Peaks Restaurant in Waco, Texas, served as a horrific reminder of what can happen when corporations are more concerned with the bottom line than protecting the public. The incident could have likely been avoided, had Twin Peaks heeded the previous advice and warnings of the Waco Police Dept.
Unfortunately, the incident was all to similar to what occurred back in the early morning hours of February 18, 2012, at the McDonald's on University Drive ("University McDonald's"), across from the Texas A&M campus in College Station, Texas – the night that Denton Ward and Bailey Crisp lost their lives because of McDonald's failure to heed undeniable previous warnings and protect the public. The only difference between the Twin Peaks incident and the Crisp v. McDonald's case was that Bailey and Denton were completely innocent victims. The University McDonald's — which hosted large groups of people in the late-night and early-morning hours, particularly after hip-hop concerts, festivals and other events in the area — became known to the College Station Police Department as a hot spot of criminal activity, to the point where the CSPD stated the McDonald's was draining too many of its resources. Instead of addressing the criminal activity at the University McDonald's, a corporate-owned restaurant, McDonald's Corp. allowed it to continue unabated. As a result, Denton Ward was beaten to death in the parking lot of the University McDonald's by a group of African-American individuals who were apparently just looking for a fight; and Bailey Crisp, Denton's girlfriend, was killed in a car accident as she and her friend tried to seek medical help for Denton.
My colleague and Texas Law School classmate, Chris Hamilton of Standly Hamilton, LLP, was lead trial counsel in the Crisp v. McDonald's case, which resulted in a $27M jury verdict in July 2014, the largest ever in the history of Brazos County, Texas. McDonald's has chosen to appeal the trial court's judgment, entered on November 21, 2014, to the Waco Court of Appeals, under Appeal No. 10-15-00066-CV.
In the May 20, 2015 edition of the Texas Lawyer, Chris wrote an article discussing potential premises liability issues arising out of the Twin Peaks shootings. I wanted to share Chris' article on our blog post this week, so that our readers can better understand the legal implications of the Twin Peaks shootings, particularly in the context of the Crisp v. McDonald's case. Thanks again for your continued interest.
---
© De Leon & Washburn, P.C. This article is provided for informational purposes only. It is not intended as legal advice nor does it create an attorney/client relationship between De Leon & Washburn, P.C. and any readers or recipients. Readers should consult counsel of their own choosing to discuss how these matters relate to their individual circumstances. Reproduction in whole or in part is prohibited without the express written consent of De Leon & Washburn, P.C. – See more at: https://www.dwlawtx.com/how-to-navigate-the-administrative-remedies-process/#sthash.oriwlIi2.dpuf