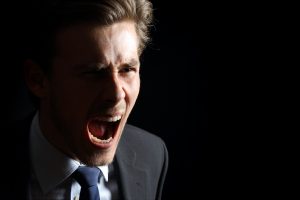 Fair competition in the business world often involves converting the clients of your competitors into your clients. If, as is sometimes the case, the client of your competitor is a particularly large client or has some type of ongoing contractual obligations to your competitor, you may be threatened with or face liability for tortious interference. In order to minimize this potential liability, it is necessary to understand what tortious interference is and when fair competition crosses the line into tortious interference.
First, there are two causes of action in Texas which fall under the tortious interference umbrella: tortious interference with contract (or with existing contract) and tortious interference with prospective business relations. The main difference between the two, as you can probably guess, has to do with whether a contract is in existence or whether that contract is prospective at the time of the alleged interference.
Tortious Interference with Contract
"To recover for tortious interference with an existing contract, a plaintiff must prove: (1) the existence of a contract subject to interference; (2) a willful and intentional act of interference; (3) the act was a proximate cause of the plaintiff's damages; and (4) actual damage or loss." Texas Beef Cattle Co. v. Green, 921, S.W.2d 203, 210 (Tex. 1996) citing Holloway v. Skinner, 898 S.W.2d 793 (Tex. 1995). If a plaintiff is able to prove the 4 elements above, a defendant may still be able to prevail if it can demonstrate that it has a legitimate justification defense. "[T]he justification defense is based on either the exercise of (1) one's own legal rights or (2) a good-faith claim to a colorable legal right, even though that claim ultimately proves to be mistaken." Id. at 211, citing Sarkowitz, Inc. v. Steck, 669 S.W.2d 105, 107 (Tex. 1984).
Tortious Interference with Prospective Contract
The elements for a claim of tortious interference with prospective contract are:
(1) a reasonable probability that the parties would have entered into a contractual relationship;
(2) an 'independently tortious or unlawful' act by the defendant that prevented the relationship from occurring;
(3) the defendant did such act with a conscious desire to prevent the relationship from occurring, or it knew that the interference was certain or substantially certain to occur as a result of the defendant's conduct; and
(4) the plaintiff suffered actual harm or damage as a result of the defendant's interference.
Johnson v. Baylor University, 188 S.W.3d 296, 304 (Tex.App.—Waco 2006) citing Ash v. Hack Branch Distributing Co., 54 S.W.3d 401, 414-15 (Tex.App.—Waco 2001, pet. denied).
So, for tortious interference with prospective contract, the justification defense is built into the case that the plaintiff is required to make. The plaintiff must show that there was an "independently tortious or unlawful act" by the defendant. Any justification defense brought by the defendant will go to showing that its acts were not tortious or unlawful. However, this second prong does not require the plaintiff to prove an independent tort; rather, the plaintiff must only "prove that the defendant's conduct would be actionable under a recognized tort." Wal-Mart Stores, Inc. v. Sturges, 52 S.W.3d 711, 726 (Tex. 2001).
---
Jacob D. Abrahams and the attorneys at De Leon & Washburn, P.C. are available to assist clients with commercial litigation.  For more information regarding the firm's practice areas, please visit our Commercial Litigation page, and please feel free to contact the attorneys at any time.
© De Leon & Washburn, P.C.  This article is provided for informational purposes only.  It is not intended as legal advice nor does it create an attorney/client relationship between De Leon & Washburn, P.C. and any readers or recipients. Readers should consult counsel of their own choosing to discuss how these matters relate to their individual circumstances.  Articles are not continuously updated, so information may become out-of-date.  Reproduction in whole or in part is prohibited without the express written consent of De Leon & Washburn, P.C.