Intellectual property provides value beyond core business and is often a company's most significant resource. Businesses, now more than ever, are relying on social media (Instagram, Twitter, Facebook, etc.) to sell products or services; increase exposure; gain a larger audience and acquire product or content feedback. Trademarks, with the influx of social media and e-commerce, hold more weight now than ever before. Every day trademarks help consumers (and competitors) identify a brand but also help protect their: market share, goods & services. A trademark initiates a brand's development; maintains public identity; and fosters a brand's reputation in the goods or services it sells.
The Lanham Act defines a trademark as any word, name, symbol or device or combination thereof, used by an individual or company to identify and distinguish his, her or its goods, including a unique product, from the goods of another, and to indicate the source of the goods, even if that source is unknown. To receive federal trademark protection, an applicant must register with the United States Patent and Trademark Office ("USPTO"), alleging to use the mark or 'intend to use' the mark in commerce. A mark is deemed "in commerce," (with respect to goods) when the mark is placed on the goods and they are sold or transported in commerce. (15 U.S.C. §§ 1051-1127 (1946)).
There are two ways to establish protectable, exclusive trademark rights in the U.S.:
Through actual use which can be accomplished by affixing the trademark to the goods or to point-of-purchase displays for them; and
By displaying a service mark in rendering or advertising the services.[1] This is based on a bona fide plan to use the mark, but the mark must be used in the ordinary course of trade. (For more information see: William M. Borchard, Trademark & the Arts 34 (2nd 1990)).
After a trademark is filed with the USPTO, an examiner in the trademark office inspects the application and permits registration so long as the mark meets certain criteria. Once the examiner is satisfied, the application is published by the USPTO. Any individual or business, whether or not they have a registered mark, may challenge the registration but has a limited period of time to do so. Trademark rights continue indefinitely so long as the mark is in use directly or via a licensee; however, federal registrations must be renewed every ten years and a declaration of use must be filed during the sixth year after registration. A mark is considered abandoned when its use has been disconnected, with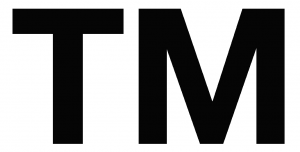 intent not to resume. Intent not to resume can be inferred from nonuse for three consecutive years or when it has lost its trademark significance through any course of conduct.
Trademark licensing provides a lucrative way to capitalize on the value of your trademark. Trademark licensing allows the licensor to share their mark with a licensee, typically to arouse the sale of ordinary goods.  When a trademark owner licenses their intellectual property, it is critical that a detailed and extensive licensing agreement is prepared. Drafting and negotiating a licensing agreement is crucial for two main reasons: (1) to ensure the mark is not mistreated or diluted by the licensee and (2) to accomplish a profit on the investment (time & money) in the trademark. Trademark licenses can last as long as the parties to the license agreement wish and as long as there is no abandonment of the trademark.
No matter the type of business, it is a prudent idea to invest in your marks or potential marks. Identify your most important assets and do an internal audit of your intellectual property. Registering your trademarks with the USPTO provides additional benefits and remedies that common law protection cannot claim or guarantee. While there is no requirement to use the symbol, the ® sends a powerful message to consumers, competitors and infringers: you can overcome the cybersquatters and capitalize on the remedies provided by federal trademark law.
---
[1]The term "service mark" means any word, name, symbol, or device, or any combination thereof (1) used by a person or (2) which a person has a bona fide intention to use in commerce and applies to register on the principal register established by this Act, to identify and distinguish the services of one person, including a unique service, from the services of others and to indicate the source of the services, even if that source is unknown.").
Written by:
Brett H. Pavony, Law Clerk
Licensed in New York
Sitting for the Feb. 2016 Texas State Bar Exam
© De Leon & Washburn, P.C. This article is provided for informational purposes only. It is not intended as legal advice nor does it create an attorney/client relationship between De Leon & Washburn, P.C. and any readers or recipients. Readers should consult counsel of their own choosing to discuss how these matters relate to their individual circumstances. Articles are not continuously updated, so information may become out-of-date. Reproduction in whole or in part is prohibited without the express written consent of De Leon & Washburn, P.C.