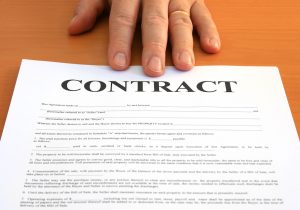 When an attorney considers a new case, one of the most important factors the attorney will review is whether and how the conflict presented can be remedied. Having a reasonable prediction as to the legal remedies at stake helps an attorney gauge litigation costs, general likelihood of any kind of recovery (which can never be guaranteed, but some cases are clearly more ill-fated than others), and whether the client would be making a wise investment of his time and financial resources by pursuing a cause of action.
When people think of lawsuits, they typically envision that the opposing parties are in a dispute over money and that the plaintiff is seeking monetary damages from the defendant. While this is frequently the case, there are a variety of additional remedies that plaintiffs can pursue in lieu of or in addition to monetary damages. These remedies include what are known as "equitable remedies," and these include:
injunctions,
specific performance,
rescission,
reformation,
accounting, and
constructive trusts.
This article won't explain every possible variation and situation related to the remedies listed below, but will serve as a basic introduction.
Injunctions
Usually, injunctions are issued according to equitable principles to prevent injury to a party when there is no other adequate legal remedy. In some cases, injunctions are authorized by specific statutes. Injunctions normally are accomplished through a court order prohibiting a party from engaging in certain acts.
There are three forms of injunctions:
Temporary restraining order, which can be issued without notice or a hearing when the person requesting the injunction is threatened with immediate and irreparable injury.
Temporary injunctions go into effect after a notice and hearing, and they are meant to maintain the status quo while a more thorough trial continues to proceed.
Permanent injunctions are imposed after trial and serve as part of the relief granted to a party.
Specific Performance
The equitable remedy of specific performance requires that a party who didn't perform an enforceable contractual obligation fulfill that obligation by performing in accordance with the contract. Specific performance serves as an alternative to monetary damages when those damages would be inadequate to compensate the complaining party.
Rescission
Rescission performed under equitable principles sets aside, or negates, a legally valid contract so that unjust enrichment can be avoided. Since this remedy is meant to "undo" the contract, consideration that's already been exchanged must be returned so that the parties are in the same position they were in before the contract was formed. Rescission is typically appropriate only in circumstances where fraud or mistake can be shown by the party seeking rescission, and as with other equitable remedies, a party must show that there is no other adequate legal remedy and that she will suffer serious, irreparable financial injury if the rescission is not granted. A party seeking rescission who alleges fraud as the basis must show that the other party made a material misrepresentation that was false, that the party knew it was false or made the representation recklessly, with the intention that the complaining party act upon it and the complaining party did so, suffering injury as a result.
Reformation
Reformation is most frequently used in disputes involving real property titles or insurance contracts. This remedy allows a court to correct a mistake in an agreement so that it correctly reflects the parties' intentions. Whether reformation will be used depends on whether there is an actual, enforceable agreement and a mutual mistake of the contracting parties or a unilateral mistake by one party in conjunction with fraud or other deceptive conduct by the other party, and that the mistakes led to the contract's improper language.
Accounting
The remedy of accounting can be utilized when a plaintiff has a contractual or fiduciary relationship with the other party at suit and the typical litigation procedures would not be sufficient to establish the measure of the plaintiff's damages because of the complex nature of the facts and accounts at issue.
Constructive Trusts
A constructive trust is not actually a trust, but is instead "an equitable remedy against unjust enrichment." Hatton v. Turner, 622 S.W.2d 450, 558 (Tex. App.—Tyler 1981, no writ). Such trusts are imposed by a court because the person holding the title to property would profit by a wrong" if allowed to retain the property. Id. The purpose of constructive trusts is to restore parties to their proper rights, and they can be used only to address "particular, identifiable property owned by the defendant in which the plaintiff has an equity." Wheeler v. Blacklands Production Credit, 627 S.W.2d 846, 851 (Tex. App.—Fort Worth 1982, no writ).
As shown, the kind of remedy requested in a lawsuit will depend on the relationship of the parties, as well as the nature and value of the subject of the dispute. If you seek legal counsel to handle a contractual dispute, he or she can explain whether any of these remedies would be suitable for your situation.
---
Athena Ponce and the attorneys at De Leon & Washburn, P.C. are available to assist clients with contractual issues. For more information regarding the firm's practice areas, please visit our Practice Areas page, and please feel free to contact the attorneys at any time.
© De Leon & Washburn, P.C. This article is provided for informational purposes only. It is not intended as legal advice nor does it create an attorney/client relationship between De Leon & Washburn, P.C. and any readers or recipients. Readers should consult counsel of their own choosing to discuss how these matters relate to their individual circumstances. Articles are not continuously updated, so information may become out-of-date. Reproduction in whole or in part is prohibited without the express written consent of De Leon & Washburn, P.C.