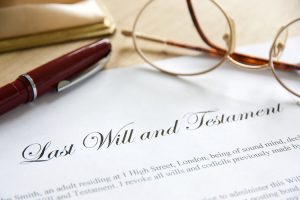 There is a common misconception among young adults that estate planning is only for the wealthy or elderly. Unfortunately, accidents happen. The process is important to ensure that a plan is in place in the event of unexpected incapacitation or death. How should your assets be distributed? What life prolonging treatments would you agree or disagree to? If minor children are involved, who should take custody? Estate planning gives surviving spouses, parents, or other loved ones legal instructions on how to handle these affairs. Several important documents that every young adult should have in place are a Living Will, a Durable Power of Attorney, and a Last Will and Testament.
Living Will and Health Care Power of Attorney
A living will, also known as a health care directive, is a legal instrument that sets forth a person's wishes regarding life sustaining medical treatment. This lets you decide in advance what treatments you wish to receive or not to receive in the event of incapacitation or terminal illness. It sets forth your preferences for pain medication, lifesaving treatments, or medical procedures if you fall into a coma or permanent vegetative state. A living will is only used when there is no hope of recovery.

In addition to a living will, it is also wise to have a health care power of attorney. A health care power of attorney designates a person who has the authority to make health care decisions. This is used should you become incapacitated, but there is still a chance of recovery.
Durable Power of Attorney
A durable power of attorney allows you to choose someone you trust (an "agent") to handle your legal and financial affairs in the event of your incapacitation. A general durable power of attorney grants broad and sweeping powers to the agent. Examples are the power to handle real estate transactions, claims and litigation, personal and family maintenance, and tax matters.
Last Will and Testament
A last will and testament sets forth your property beneficiaries. This document also designates the legal guardian of any minor children or pets.

Although discussing incapacitation or death is unpleasant, it is still important for young adults to plan ahead. Doing so lessens the legal burden on surviving family members in a difficult situation and guarantees that all decisions are made according to your wishes.
© De Leon & Washburn, P.C. This article is provided for informational purposes only. It is not intended as legal advice nor does it create an attorney/client relationship between De Leon & Washburn, P.C. and any readers or recipients. Readers should consult counsel of their own choosing to discuss how these matters relate to their individual circumstances. Reproduction in whole or in part is prohibited without the express written consent of De Leon & Washburn, P.C.