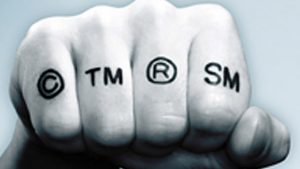 A license agreement is a contract under which the holder of intellectual property (licensor) grants permission for the use of its intellectual property to another person (licensee), within the limits set by the provisions of the contract. Without such an agreement, the use of the intellectual property would be an infringement.[1] It is important to distinguish a "license" from an "assignment". In essence, a license is a grant of permission; an assignment (in the context of intellectual property) is a transfer of ownership. When you are licensing out your product, idea, trademark, etc. you are renting it out to the licensee. An assignment is an outright transfer or sale of that: product, idea, trademark, etc. Contract law, particularly UCC-Article 2, is a vital source of licensing simply because most licenses are contracts and necessarily involve contract law.
Immediate considerations should be given to whether or not you want to license your product exclusively or non-exclusively. An exclusive license is when a licensor expressly or impliedly promises the licensee that the licensor will not grant other licenses of the same rights within the same scope or field covered by the exclusive license. A non-exclusive license is when the licensor may grant other licenses of the same rights within the same scope or field covered by one or more other non-exclusive licenses.
When considering what provisions and protections to include in your agreement, it is entirely dependent on the type of product you are licensing, the style of deal you are seeking and the nature of the licensee. Below are some key provisions & concepts that must be accounted for in the agreement and also require tremendous attention before engaging in the deal: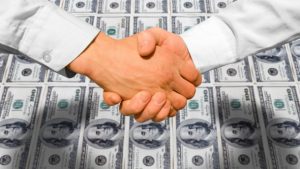 Define your IP rights; Identify the parties; exhaust key terms in the definitions section; be specific in drafting your License Grant (this is the heart of your agreement and answers two questions – (1) what is being licensed & (2) what are the strictures of permission); compensation; make sure the obligations of both parties are crystal clear; and craft a practical term & termination provision. Furthermore, you should include conflict resolution language; whether to give the licensee the ability to sublicense; outline the licensee's reporting & auditing demands; define your confidential information; have an NDA in effect; & work with an IP attorney to ensure that suitable indemnification and infringement language is in place.
Other than the "advance royalty payment" (a flat fee upfront) the only way to make money via licensing is for the licensee to exploit their grant of permission and sell to the proper demographic, at the right amount. The licensor will typically determine the royalty payments – a typical royalty provision will demand 5-10 % of gross wholesales.
Get comfortable and familiar with USPTO.gov and seek out an IP attorney to guarantee you have the proper protection(s) in place: trademark; copyright; patent. It is critical to understand your particular business norms; you must be knowledgeable heading into the negotiating process and have a specific game plan. You'll also want to do significant due diligence to ensure you are engaging a licensee with a good track record who will comply with the critical provisions of the agreement (e.g. a dedicated licensee will maintain quality control in your absence).
The help, time and effort you dedicate before the licensing deal will give you leverage during the negotiation process and, ultimately, will save you and make you more money in the future.
---
[1] Commercialising Intellectual Property: License Agreements (2013), European Commission.
Written by:
Brett H. Pavony, Law Clerk
Licensed in New York
Sitting for the Feb. 2016 Texas State Bar Exam
© De Leon & Washburn, P.C. This article is provided for informational purposes only. It is not intended as legal advice nor does it create an attorney/client relationship between De Leon & Washburn, P.C. and any readers or recipients. Readers should consult counsel of their own choosing to discuss how these matters relate to their individual circumstances. Articles are not continuously updated, so information may become out-of-date. Reproduction in whole or in part is prohibited without the express written consent of De Leon & Washburn, P.C.