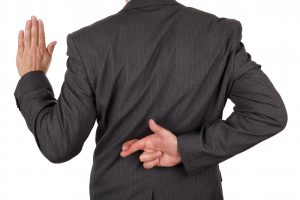 The Deceptive Trade Practices Act (DTPA) was enacted in 1973 to offer consumers broad protection against dishonest sellers of goods and services. The Texas Business and Commerce Code states that the DTPA "shall be liberally construed and applied to promote its underlying purposes, which are to protect consumers against false, misleading, and deceptive business practices, unconscionable actions, and breaches of warranty." To be actionable under the DTPA, the deceptive act or practice must have been committed in connection with the plaintiff's purchase or lease of goods or services. The DTPA defines "goods" as purchased or leased tangible chattels or real property, and "services" as any work, labor, or service, but does not include most professional services.
An essential element of a DTPA claim is that the Plaintiff qualifies as a "consumer." The Act defines a consumer as an individual, partnership, a corporation, the State of Texas, or a subdivision or agency of the State, that seeks or acquires goods or services by purchase or lease. Tex. Bus. & Com. Code § 17.45(4). Because the focus is on the plaintiff's relationship to the transaction, the plaintiff does not have to prove that a contract existed with the defendant in order to have standing as a consumer.
Prohibited Conduct under the DTPA
In a DTPA suit, a plaintiff must prove that defendant committed a false, misleading, or deceptive act or practice and that plaintiff relied on such act or practice to his own detriment. It is important to note that the plaintiff is not required to prove that the defendant acted knowingly or intentionally. Section 17.46(b) of the Texas Business and Commerce Code sets forth a non-exclusive laundry list of 25 prohibited acts. The following are several acts included in the list:
Passing off goods or services as those of another
Representing that goods or services have sponsorship, approval, characteristics, ingredients, uses, benefits or quantities that they do not have
Representing that goods are original or new if they are deteriorated, reconditioned, used or secondhand
Representing goods or services are of a particular standard or quality if they are not
Failing to disclose information about goods or services known at the time of the transaction
Remedies under the DTPA
A consumer can recover economic damages including out-of-pocket damages, lost profits, settlement expenses and lost time. Additionally, a defendant who knowingly or intentionally violates the DTPA may be liable for additional damages. The plaintiff can recover up to three times the amount of economic damages if a defendant acted knowingly, and can recover up to three times the amount of mental anguish damages if the defendant acted intentionally.
---
Chelsea Walker and the attorneys at De Leon & Washburn, P.C. are available to assist clients with entity selection and formation and governance. For more information regarding the firm's business transactions practice, please visit our Business Transactions page, and please feel free to contact the attorneys at any time.
© De Leon & Washburn, P.C. This article is provided for informational purposes only. It is not intended as legal advice nor does it create an attorney/client relationship between De Leon & Washburn, P.C. and any readers or recipients. Readers should consult counsel of their own choosing to discuss how these matters relate to their individual circumstances. Reproduction in whole or in part is prohibited without the express written consent of De Leon & Washburn, P.C