What is the DTPA?
Texas's Deceptive Trade Practices Act is a collection of statutes meant "to protect consumers against false, misleading, and deceptive business practices, unconscionable actions, and breaches of warranty…." Tex. Bus. & Comm. Code § 17.44(a). Under the Act, the definition for "consumers" includes individuals, p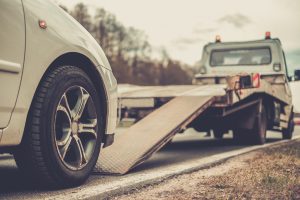 artnerships, and corporations who seek or acquire by purchase or lease goods or services. Since seeking goods and services is contemplated by the DTPA, courts have held that money need not change hands for a person to be a consumer. Sears, Roebuck and Co. v. Wilson, 963 S.W.2d 166, 170 (Tex. App.—Fort Worth 1998).
"Goods" are "tangible chattels or real property purchased or leased for use," and "services" are "work, labor, or service purchased or leased for use, including services furnished in connection with the sale or repair of goods." Tex. Bus. & Comm. Code § 17.45.
What's a deceptive practice?
Section 17.46 of the DTPA has a "laundry list" of twenty-five prohibited acts that are considered "false, misleading, or deceptive acts or practices." Some prohibited acts are:
causing confusion or misunderstanding as to the source, sponsorship, approval, or certification of goods or services;
representing that goods or services have sponsorship, approval, characteristics, ingredients, uses, benefits, or quantities which they do not have or that a person has a sponsorship, approval, status, affiliation, or connection which he does not;
representing that a guarantee or warranty confers or involves rights or remedies which it does not have or involve….
failing to disclose information concerning goods or services which was known at the time of the transaction if such failure to disclose such information was intended to induce the consumer into a transaction into which the consumer would not have entered had the information been disclosed.
Consumers' remedies under the DTPA
Aside from prohibiting various deceptive business practices, the DTPA also provides a variety of remedies to consumers, depending on the circumstances. In all cases, the DTPA allows consumers to seek economic damages caused by a defendant. In some cases, if a judge or a jury "finds that the conduct of the defendant was committed knowingly," a plaintiff can recover his mental anguish damages in addition to up to three times his economic damages. Further still, if a judge or jury finds that the defendant's actions were intentional, the plaintiff can be awarded up to three times his economic and mental anguish damages. DTPA Plaintiffs who prevail at trial can also recover their "reasonable and necessary" attorneys' fees and court costs. Tex. Bus. & Comm. Code § 17.50(b), (d).
The DTPA has broad application.
The Act is to be "liberally construed and applied to promote its underlying purposes, which are to protect consumers…." TEX. BUS. & COMM. CODE § 17.44(a). Additionally, thanks to "tie-in" statutes such as Chapter 541 of the Texas Insurance Code, the DTPA has a reach that goes beyond the language contained within the Act itself. Chapter 541 prohibits certain unfair or deceptive insurance practices, including:
misrepresenting policies or insurers,
disseminating false information or advertising regarding the business of insurance,
intentionally utilizing false financial statements, and
engaging in unfair settlement practices.
Additionally, Chapter 541 references Section 17.46 of the DTPA and authorizes a DTPA suit when a plaintiff relies on the unlawful, insurance-related act to her detriment. While Chapter 541 itself authorizes up to three times the amount of actual damages incurred, the DTPA tie-in can result in the same economic, mental anguish, and treble damages authorized by the DTPA.
Despite its broad application, the DTPA is inapplicable in some situations.
A business that has assets of at least $25 million or is "owned or controlled by a corporation or entity with assets of $25 million or more" cannot be a "consumer" who can bring a claim under the DTPA. Tex. Bus. & Comm. Code § 17.45(4).
Also, the nature of a transaction will determine whether a plaintiff has a DTPA claim. For example, a person seeking a loan simply for the use of money is not seeking a "good," but if that person is seeking a loan to purchase or lease a service or good, that person can be a consumer under the DTPA. Riverside Nat'l Bank v. Lewis, 603 S.W.2d 169, 173–75 (Tex. 1980); La Sara Grain Co. v. First Nat'l Bank of Mercedes, 673 S.W.2d 558 (Tex. 1984).
Additionally, the DTPA does not apply to claims arising from "the rendering of a professional service, the essence of which is the providing of advice, judgment, opinion, or similar professional skill." However, this exemption can be overcome by certain factors, such as a professional's "express misrepresentation of a material fact that cannot be characterized as advice, judgment, or opinion." Tex. Bus. & Comm. Code § 17.49(c).
Seek timely legal advice.
In the right situations, the DTPA can be a powerful tool to remedy the harms caused by unscrupulous business practices. If you believe that the DTPA may apply to your circumstances, it is advisable that you speak with an attorney so that you understand your options and can pursue litigation within the Act's two-year statute of limitations if necessary.
---
Athena Ponce and the attorneys at De Leon & Washburn, P.C. are available to assist clients with consumer protection issues. For more information regarding the firm's practice areas, please visit our Practice Areas page, and please feel free to contact the attorneys at any time.
© De Leon & Washburn, P.C. This article is provided for informational purposes only. It is not intended as legal advice nor does it create an attorney/client relationship between De Leon & Washburn, P.C. and any readers or recipients. Readers should consult counsel of their own choosing to discuss how these matters relate to their individual circumstances. Articles are not continuously updated, so information may become out-of-date. Reproduction in whole or in part is prohibited without the express written consent of De Leon & Washburn, P.C.