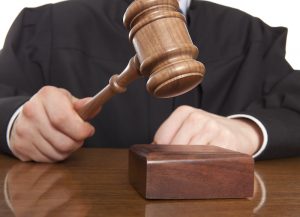 In the summer of 2014, the Supreme Court of Texas issued its decision in Ritchie v. Rupe which substantially changed the shape of shareholder oppression in Texas.
Prior to the decision, shareholder oppression was defined in Davis v. Sheerin. In that case, the court held that a minority shareholder would have a claim in the event of:
Majority shareholders' conduct that substantially defeats the minority's expectations that, objectively viewed, were both reasonable under the circumstances and central to the minority shareholder's decision to join the venture; or

Burdensome, harsh, or wrongful conduct; a lack of probity and fair dealing in the company's affairs to the prejudice of some members; or a visible departure from the standards of fair dealing and a violation of fair play on which each shareholder is entitled to rely.

Davis v. Sheerin, 754 S.W.2d at 381-82.
The Supreme Court of Texas held in Ritchie v. Rupe that the contours of shareholder oppression action as it was currently constituted were too amorphous and vague. This resulted in unpredictable results and a failure to give clear guidance to majority shareholders on their potential liability. The Court also held that minority shareholders had other available avenues and causes of action available to them to protect their rights.
Following Ritchie, shareholder oppression is only available in the event "that a corporation's directors or managers engage in 'oppressive' actions…when they abuse their authority over the corporation with the intent to harm the interests of one or more of the shareholders, in a manner that does not comport with the honest exercise of their business judgment, and by doing so create a serious risk of harm to the corporation." Further, shareholder oppression is only an available remedy to the minority shareholder in the event that the court finds that all other remedies available at law or in equity are inadequate. Finally, the only remedy available to a minority shareholder that is able to bring a shareholder oppression action under these new standards is the appointment of a rehabilitative receivership.
Jacob D. Abrahams and the attorneys at De Leon & Washburn, P.C. are available to assist clients with business disputes, business formation, and business governance. For more information regarding the firm's practice areas, please visit our practices page for Commercial Litigation or Business Transactions, and please feel free to contact the attorneys at any time.
_____________________________________________________________________________
© De Leon & Washburn, P.C. This article is provided for informational purposes only. It is not intended as legal advice nor does it create an attorney/client relationship between De Leon & Washburn, P.C. and any readers or recipients. Readers should consult counsel of their own choosing to discuss how these matters relate to their individual circumstances. Reproduction in whole or in part is prohibited without the express written consent of De Leon & Washburn, P.C.