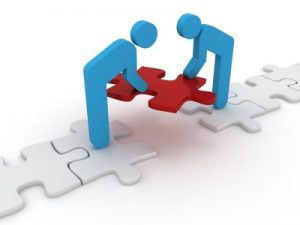 When I first started practicing law, I didn't really know what being of service to our clients really meant. (While my required professional responsibility class at Texas Law School taught me legal ethics—what we lawyers can and cannot do under the Rules of Professional Responsibility— it didn't teach me the thoughts, actions and reactions of our clients, opposing counsel, or regulators, for instance.) I was more focused on the nuances of clients' cases, and convincing opposing counsel I was right through debates over the phone – which I've come to realize are pointless. At the time, I wasn't seeing the bigger picture. Now, after practicing for close to 11 years, I've come to realize what service to our clients truly means: counseling them on the costs of litigation from the start; listening to their fears and frustrations regarding substantial business transactions; advising them on contractual matters; empathizing with their particular situations. Only by being of service to our clients before ourselves, can we truly represent their legal interests – and nothing gives me more joy when our clients grow and succeed in the process.
Shelton Interactive, LLC ("SI"), a PR and digital marketing firm that was just recently purchased by Advantage Media Group, Inc. ("AMG") out of Charleston, South Carolina, is a great example of our service in action. With the full support of friends and family, Rusty started operating SI from his home, and eventually opened up a full-service office right down the street from our firm. I assisted Rusty with his corporate formation documents, and advised him on SI's client agreements when he first started the business. Over time, our firm came to act as SI's general counsel on a variety of matters, and SI continued to grow in the process, being named to the Austin Business Journal's Fast 50 on multiple occasions. This culminated in me negotiating the AMG-SI purchase transaction on behalf of SI, which will allow Rusty and his team to grow even more. The closing took place at our office: two entrepreneurs and marketing authority leaders, Adam Witty, as CEO of AMG, and Rusty, as CEO of SI, came together and will no doubt continue to make their marks in the ever-changing digital marketing space. So when Rusty announced the transaction on social media, I was not surprised by the number of glowing comments that kept coming in for him. Rusty put his trust in our firm, and we, in turn, helped him grow.
To me, service means treating all involved with dignity and respect, regardless of the circumstances or the eventual outcome. I find peace in that, and I think our clients do too when they see our service in action.
To learn more about Shelton Interactive and Advantage Media, please visit their websites at www.sheltoninteractive.com and www.advantagefamily.com.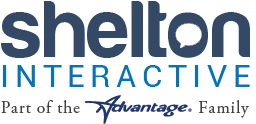 ---
© De Leon & Washburn, P.C. This article is provided for informational purposes only. It is not intended as legal advice nor does it create an attorney/client relationship between De Leon & Washburn, P.C. and any readers or recipients. Readers should consult counsel of their own choosing to discuss how these matters relate to their individual circumstances. Reproduction in whole or in part is prohibited without the express written consent of De Leon & Washburn, P.C.