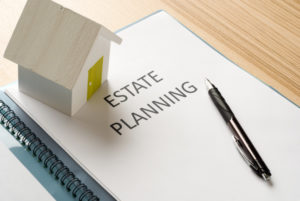 Planning Ahead – Four Essential Documents in Estate Planning
Planning ahead is an essential part of life. Although death and incapacity are certainly not topics we like to contemplate, it is important for family and friends to know our wishes upon the occurrence of these events. In order to prevent potential problems and ensure that your estate and medical needs are properly handled, certain documents should be prepared and executed early. By preparing these documents early, you, and not others, can make important decisions about your health care and your estate. This blog provides a short overview of four essential documents (a non-exclusive list) that should be completed in the course of one's estate planning.
Will
Perhaps the most commonly known document—a Will—allows someone to set forth their wishes about disposition of property upon death. With a Will, one can choose who receives the property in their estate; without a Will, one's estate will be handled according to the laws of intestacy, meaning the state decides for you. Although a holographic (i.e. hand-written) Will is allowed in Texas, having a type-written Will executed according to the rules under the Texas Estates Code ("Estates Code"), allows one to ensure a much smoother process for distribution of their estate.
Under the Estates Code, there are a list of requirements for a type-written Will. These include that the Will: (1) be in writing; (2) be signed in person by the Testator – the person making the Will (or another person on behalf of the Testator, in the Testator's presence and under the Testator's direction); and (3) be witnessed by two or more credible witnesses, who are 14 years of age or older and sign the Will in the Testator's presence. See Tex. Estates Code Ann. § 251.051 (West 2017). The witnesses should be "disinterested," meaning that they have no connection to the Testator and do not expect to inherit from the estate.
When a Will is executed, a self-proving affidavit—a separate document where the Testator attests that the instrument (i.e. the Will) is his/her "Last Will and Testament"—should simultaneously be executed. A self-proving affidavit does what its name purports to do: self-proves a Will. This means that if a Will is accompanied by a self-proving affidavit, no witnesses will have to testify to authenticate the Will during the probate process.
Medical Power of Attorney
The Medical Power of Attorney is another document that should be prepared and executed before it is needed – meaning before the person designating an agent becomes incapacitated and cannot make decisions for himself or herself. This document allows you to designate an individual (referred to as your "agent" or "attorney-in-fact") to make any and all health care decisions for you. With a Medical Power of Attorney, you can better ensure that your wishes regarding medical treatment are carried out should you be unable to make health care decisions yourself.
Statutory Durable Power of Attorney
Another important document to prepare prior to incapacity is the Statutory Durable Power of Attorney, in which you are able to direct who will manage your assets. The designated agent for this Power of Attorney can be granted a general power to perform or undertake any action you would otherwise be able to perform or undertake regarding your assets, or you can provide special instructions that limit the powers granted. Additionally, the Statutory Durable Power of Attorney can become effective immediately upon execution of the document, or it can become effective only upon your disability or incapacity.
Directive to Physicians and Family or Surrogates
Last among the four documents is the Directive to Physicians and Family or Surrogates. This document, popularly known as a "living will," directs your wishes in the event of incapacity should the following life-threatening events occur: (1) you are suffering from a terminal condition from which you are expected to die within six months, even with available life-sustaining treatment; or (2) you are suffering from an irreversible condition that makes you unable to care for yourself or make decisions for yourself and you are expected to die without life-sustaining treatment. This directive is intended to work alongside your Medical Power of Attorney in that it gives your attorney-in-fact advance notice of how you would like to be treated if you are in one of the two conditions.
NOTE: This blog is intended to provide an overview of four important documents that can help you plan ahead when managing your personal and financial affairs. Additional documents may be needed to appropriately manage your particular estate and medical needs.
_____________________________________________________________________________
© 2019 De Leon Washburn & Ward, P.C.

 

This article is provided for informational purposes only.

 

It is not intended as legal advice nor does it create an attorney-client relationship between De Leon Washburn & Ward, P.C. or its lawyers and any readers or recipients. Readers should consult an attorney of their own choosing to discuss how these matters relate to their individual circumstances.

 

Articles are not continuously updated, so information may become out-of-date.

 

Reproduction in whole or in part is prohibited without the express written consent of De Leon Washburn & Ward, P.C.