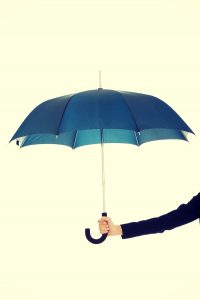 At any given moment, our De Leon & Washburn attorneys are probably working on several administrative law matters. This could include handling a contested case hearing in an enforcement action brought by the Texas Department of Insurance, or helping a local business with an employment audit by the Texas Workforce Commission. Each administrative law matter looks a little different: different clients, different governmental agencies, and different issues. Most clients that come to us with an administrative law matter are not aware that their issue might fall under the broad umbrella of "administrative law". The client simply knows this his or her business needs some assistance dealing with a governmental agency. The term "administrative law" is so broad that it can become meaningless to the general public, and to attorneys for that matter. Given this, I thought I would briefly write about what "administrative law" means to us.
Administrative law is often described as "the body of law that governs the activities of administrative agencies of government." The Cornell Legal Information Institute states that "[o]f special importance are the powers granted to administrative agencies, the substantive rules that such agencies make, and the legal relationships between such agencies, other government bodies, and the public at large."   https://www.law.cornell.edu/wex/administrative_law This is all accurate, but it doesn't really give you a flavor for what it means to practice administrative law.
Administrative law is litigation. Many of our clients come to us because an agency has opened an investigation into their business or initiated an enforcement action. It may not feel the same as being served with a private lawsuit in a traditional court, but rest assured that the client is defending a legal action. Moreover, many actions that start at the administrative (or agency) level can make their way to a traditional court room environment, such as district court or county court. I think it is a mistake to approach an agency action without considering that action to be active litigation, or at least potential litigation. Many of the skills that we employ in traditional litigation are those same skills that can successfully resolve an administrative matter: argument, persuasion, presentation of evidence, cooperation, drafting, and motion practice. And like all litigation, it is crucial to know your audience, understand their biases and preferences, and consider what will motivate them to work with you. For example, an argument that might be effective against a private-citizen opponent, such as the financial cost of increasing attorneys' fees, may not carry much weight with a state regulator.
Administrative law is transactional law. This is true because a state agency is often examining a particular business arrangement or business transactions (or series of transactions). Working with a regulator to resolve a matter will often require that the attorney understand and work with the transactional documents that created the situation. Examples might be private placement memoranda, employee benefits documents, contracts, real estate leases…the list is nearly endless.
Administrative law is compliance. Resolving and avoiding enforcement actions and other administrative actions is often determined by the strength of a company's compliance program. Do you have organized files that can show the regulator that you observed the particular rules enforced by that agency?
Finally, administrative law is human. No matter the facts of particular matter, the client has hired the attorney to persuade the agency and communicate effectively with the agency in order to reach a favorable resolution. Agencies act only through individual people, who have likes and dislikes and particular life experiences, just like the rest of us. This may be the most important characteristic of administrative law and the main reason we truly enjoy it.
---
George B. Ward and the attorneys at De Leon & Washburn, P.C. are available to assist clients with commercial litigation, employment agreements, comprehensive arbitration, separation advice, and employment litigation. For more information regarding the firm's practice areas, please visit our Administrative Law page, and please feel free to contact the attorneys at any time.
© De Leon & Washburn, P.C. This article is provided for informational purposes only. It is not intended as legal advice nor does it create an attorney/client relationship between De Leon & Washburn, P.C. and any readers or recipients. Readers should consult counsel of their own choosing to discuss how these matters relate to their individual circumstances. Articles are not continuously updated, so information may become out-of-date. Reproduction in whole or in part is prohibited without the express written consent of De Leon & Washburn, P.C.