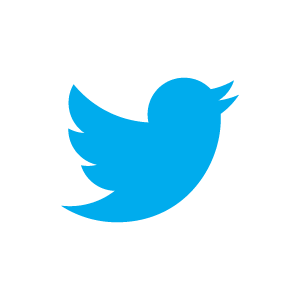 As more Austin attorneys and law firms are embracing technology, we are all looking for ways to connect with each other. As our firm becomes more active within social media on sites like Twitter, we have failed to find a comprehensive directory for local attorneys and firms. Since we couldn't locate one, we decided to create a full Twitter directory of Austin area attorneys and law firms.
If you don't see your name and would like to be added to the directory, please either send an @ message (not a Direct Message) on Twitter, or leave a comment below. We will update the directory regularly.
NOTE: De Leon & Washburn, P.C. attorneys are listed in bold below.
| | |
| --- | --- |
| Attorney/Law Firm | Twitter Handle |
| Adam Loewy | @AdamLoewly |
| Aishah Andang McCoy | @AMcCoyatLaw |
| Allen A. Cap | @Allen_Cap |
| Amini & Conant | @AminiConant |
| Andrea Tidwell Bowen | @RealtorAttyATX |
| Andrews Kurth LLP | @andrewskurthllp |
| Angela Morris | @AMorrisReports |
| Austin Bar Association | @theaustinbar |
| Austin Faure | @AustinFaure_Law |
| Austin Legal News | @AustinLegalNews |
| Ben De Leon | @bensdeleon |
| Benouis Law Office | @guestworker |
| Bernis, Roach & Reed | @BernisRoachReed |
| Betsy Peticolas | @betsypeticolas |
| Blake Powell | @blakegpowell |
| Bob Mabry | @m10001 |
| Bradley B. Clark | @bradleybclark |
| Brooks Schuelke ‏ | @bschuelke |
| Bud White ‏ | @Bud_White |
| Charles Johnson | @AustinDefender |
| Cheryl Slack McGirr | @CherylMcGirr |
| Chris Bradford | @ChrisBBradford |
| Chris Dorbandt ‏ | @austintxlawyer |
| Chris Kilian ‏ | @chriskilian |
| Chris Philley ‏ | @chrisphilley |
| Christine M. Gorman | @AustinDUILawyer |
| Cindy Grossman | @CLGesq |
| Craig Barker ‏ | @craigbarkerlaw |
| Craig L. Reid | @craigreid |
| D. Todd Smith | @dtoddsmith |
| David Floyd ‏ | @wdfloyd |
| David C. Courreges | @dcourreges |
| David M. Collins | @davidmcollins |
| David M. Gonzalez ‏ | @DavidMGonzalez |
| David Todd ‏ | @davidtoddlaw |
| Debbie Ramirez | @DebbieRamirez |
| De Leon & Washburn‏ | @dwlawtx |
| Dick Brown ‏ | @DickTBrown |
| Don Cruse | @doncruse |
| Doreen Wheeler ‏ | @doreenw89 |
| Drew Harris ‏ | @drewlharris |
| Dylan O. Drummond | @dodrummond |
| Ed Cavazos | @EdCavazos |
| Elizabeth Rogers | @Lonestar_Lawyer |
| Eric A. Welter | @welterlaw |
| Erin Gilmer | @GilmerHealthLaw |
| Fowler Law Firm | @FowlerLawAustin |
| Frank Reilly | @frankreilly |
| Gary MacInnis | @GaryMacInnis |
| George Ward | @gward4 |
| Giordani, Swanger, Ripp & Phillips, LLP | @GSRPllp |
| Greg Abbott | @GregAbbott_TX |
| Greg Friend | @GregorySFriend |
| Hay Compere, PLLC | @Austin_Attorney |
| Hissey Kientz, LLP | @Austin_Attorney |
| Jacob Abrahams | @Jacob_Abrahams |
| James Blake | @TheBlakeFirm |
| Jamie Balagia ‏ | @420Dudes |
| Jamie Spencer | @jamieinaustin |
| Jason Coomer | @TexasLawyerscom |
| Jason Sims ‏ | @simsjason |
| Jason Steed | @TXAppeals |
| Jason Steed | @5thCircAppeals |
| Jeff Barnett | @civillaw |
| Jeff Chapman | @JChapATX |
| Jeff Farrell | @JEFarrell |
| Jeff Gordon | @JeffKGordon |
| Jeff Janota ‏ | @jeffjanota |
| Jeffee Palmer | @JeffeePalmer |
| Jennifer Cochran ‏ | @jencochran |
| Jenny J. Jaco | @jennyjaco |
| Jeremiah D. Williams ‏ | @Jeremiah_W |
| Jeromy D. Hughes | @JeromyDHughes |
| Jim Bailey | @jrbaileylaw |
| Jinny Suh | @JinnySuh |
| Joe Lopez | @JoeLopezTexas |
| John C. Prezas | @WilcoCrimLawyer |
| John Drisdale ‏ | @johndrisdale |
| John Langley | @Jlangleylaw |
| John Sirman ‏ | @johnsirman |
| John Strohmeyer ‏ | @johnthelawyer |
| Jonathan Connor ‏ | @JonConnorLaw |
| Joshua Jones | @jgjoneslaw |
| Kareem Hajjar | @RestaurantLawyr |
| Kathryn Fowler | @austinfamilylaw |
| Kathy Reyes | @Reyes1052 |
| Kelly J. Dwyer | @kellyjdwyerlaw |
| Kevin Leahy ‏ | @Kadvocate |
| Kevin Murphy ‏ | @kevinmurphylaw |
| Kimberly Houser‏ | @kimberlyhouser |
| Kirk Watson ‏ | @KirkPWatson |
| Kristofer S. Monson ‏ | @Kris_Monson |
| Kristopher Bowen ‏ | @kristopherbowen |
| Lauren Cortinas ‏ | @CorCach |
| Lauren Schoenbaum ‏ | @LJSchoenbaum |
| Len Gabbay ‏ | @InjuryLawyer_TX |
| Leslie Wood Dippel | @leslie_dippel |
| Loren Cook ‏ | @moneyboy63 |
| Lorenzana Law | @LorenzanaLaw |
| Marcy Darsey ‏ | @marcydarsey |
| MariBen Ramsey ‏ | @MBRaustx |
| Mark Land ‏ | @markaland |
| Matt Miller ‏ | @astronautmatt |
| Michelle Williams | @mwilliamslaw |
| Mike Johnson ‏ | @MJohnsonEsq |
| Mike Murphy ‏ | @mpmurf |
| Mike Toomey | @MikeToomyTX |
| Mike Whelan | @mikewhelanjr |
| Mitchell S. Block | @mitchblock |
| Mollie Cullinane | @cullinanelaw |
| Nic Franklin ‏ | @nicfranklin |
| Oskar Nisimblat | @oskarntx |
| Pat Richter ‏ | @pat_richter |
| Patricia Dixon | @TrishaDixon |
| Peek & Toland Law Firm | @PeekAndToland |
| Peter Bean | @PBatBON |
| ‏Patten Law Firm | @PattenLawFirm1 |
| Rachel Bus | @LawBus |
| Ramey Ko | @rameyko |
| Ramsey Abarca | @ramseyabarca |
| RD Mason | @wait4lefty |
| Richard Anton | @RichardAntonLaw |
| Richard Jones | @CriminalAttyATX |
| Rick Cofer | @rickcofer |
| Robert L. Keates | @austinlawoffice |
| Rocky Dhir | @rockydhir |
| Russell Frost | @RussellFrostLaw |
| Ryan Clinton | @ryanclinton |
| Ryan Clinton ‏ | @appealsattorney |
| Ryan Dougay | @DougayLaw |
| Ryan Gravelle | @ryangravelle |
| Ryan Henry | @RyanHenryLaw |
| Ryan Kellus Turner | @rkellusturner |
| Sara Austin | @Austin_Law |
| Sara Foskitt ‏ | @foskitt |
| Scott Field | @ScottKingField |
| Shrum Law Office | @ShrumLawAustin |
| Slack and Davis, LLP | @slackdavis |
| Smith Law Group, PC | @SmithLawGroup |
| State Bar of Texas | @statebaroftexas |
| Steve Phillips | @atexastaxlawyer |
| Susan Armstrong | @SArmstrongLaw |
| Susan Crippin | @smcrippin |
| Texas Appeals | @texasappeals |
| Texas Gov | @texasgov |
| Texas Law Fellowships | @UTLawTLF |
| Texas Young Lawyers Assn. | @TxYoungLawyers |
| Tim Taylor ‏ | @timtaylorATX |
| Tom Jacob ‏ | @tomjacobian |
| Tom Terkel ‏ | @Tterkel |
| University of Texas School of Law | @UTexasLaw |
| Vic Feazell ‏ | @austininjurylaw |
| White & Measells, LLP | @AustinCrimeLaw |
| Will Mitchell ‏ | @ATXLawyer |
| Will Mitchell, Esq | @WillMitchellEsq |