In criminal law, when determining the question of guilt or innocence, the question of "mens rea," or whether a person had a "guilty mind" is critical. Similarly, in civil litigation, a party's state of mind can be a deciding factor as to the question of liability and damages.
How Mental States Relate to Punitive Damages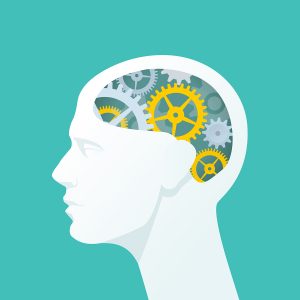 Texas Civil Practice and Remedies Code § 41.003 prescribes the "Standards for Recovery of Exemplary Damages." The statute allows for an injured party to recover exemplary (punitive) damages resulting from fraud, malice, or gross negligence.
Fraud
The elements of a common-law cause of action for fraud are:
a material misrepresentation,
which was false,
and which was either known to be false when made or was asserted without knowledge of its truth,
which was intended to be acted upon,
which was relied upon,
and which caused injury.
Malice
The definition of "malice" varies depending on the subject matter of the case. Texas Civil Practice and Remedies Code § 41.001(7) defines "malice" as "a specific intent by the defendant to cause substantial injury or harm to the claimant." More specifically, "In the defamation context, a statement is made with actual malice when the statement is made with knowledge of its falsity or with reckless disregard as to its truth." Randall's Food Mkts. v. Johnson, 891 S.W.2d 640 (Tex. 1995).
Gross Negligence
Proving up gross negligence at trial requires that a claimant show that:
Viewed objectively from the actor's standpoint, the act or omission involved an extreme degree of risk, considering the probability and magnitude of the potential harm to others, and
The actor had actual, subjective awareness of the risk involved, but nevertheless proceeded in conscious indifference to the rights, safety, or welfare of others.
Keep in mind that corporations, not only individuals, can be found grossly negligent. "A corporation is liable for punitive damages if it authorizes or ratifies an agent's gross negligence or if it is grossly negligent in hiring an unfit agent." Mobil Oil Corp. v. Ellender, 968 S.W.2d 917 (Tex. 1998). "A corporation is also liable if it commits gross negligence through the actions or inactions of a vice principal." Id.
To Recover Exemplary Damages, Clear and Convincing Evidence May be Required
Aside from the three harmful acts listed above, Texas Civil Practice and Remedies Code § 41.003 further clarifies in (c) that if the injured party relied on a statute authorizing his suit, and that statute requires a "specified culpable mental state," the claimant must show by "clear and convincing evidence that the damages result from the specified circumstances or culpable mental state."
An example of a civil statute that includes a mental state component is the Texas Deceptive Trade Practices Act (DTPA). "Knowingly" is specifically defined by § 17.45(9) of the statute, and several offenses, such as §§ 17.46, 17.882, and 17.883 focus on "knowing" conduct. Further, under § 17.50(b), a party can recover mental anguish damages that are up to treble the amount of economic damages if the deceptive conduct was "committed knowingly."
Likewise, under DTPA § 17.45(13), "intentionally" is defined as having an "actual awareness of the falsity, deception, or unfairness of the act or practice, or the condition, defect, or failure constituting a breach of warranty giving rise to the consumer's claim, coupled with the specific intent that the consumer act in detrimental reliance on the falsity or deception or in detrimental ignorance of the unfairness." That statute further instructs that, "Intention may be inferred from objective manifestations that indicate that the person acted intentionally or from facts showing that a defendant acted with flagrant disregard of prudent and fair business practices to the extent that the defendant should be treated as having acted intentionally."
Given this definition, intentionally harmful conduct is punished more severely than "knowing" conduct under the DTPA's § 17.50(b)(1). A claimant who proves an intentional DTPA offense can recover in punitive damages up to the sum of both their economic damages and their mental anguish damages, rather than up to a trebled amount of their economic damages alone.
Speak With an Attorney About How Damages Are Calculated and Substantiated
During litigation, matters of intent must be correctly plead, argued, and explored through discovery to establish an effective defense or a legally substantiated claim that can withstand a possible appeal. It's important to involve an attorney experienced in litigation should you become involved in a dispute where punitive damages may be justified.
---
Athena Ponce and the attorneys at De Leon & Washburn, P.C. are available to assist clients with business litigation issues. For more information regarding the firm's practice areas, please visit our Practice Areas page, and please feel free to contact the attorneys at any time.
© De Leon & Washburn, P.C. This article is provided for informational purposes only. It is not intended as legal advice nor does it create an attorney/client relationship between De Leon & Washburn, P.C. and any readers or recipients. Readers should consult counsel of their own choosing to discuss how these matters relate to their individual circumstances. Articles are not continuously updated, so information may become out-of-date. Reproduction in whole or in part is prohibited without the express written consent of De Leon & Washburn, P.C.