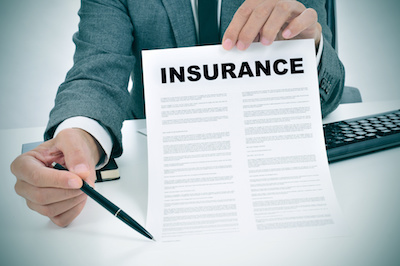 Owner's Title Insurance (Form T-1 for commercial property and undeveloped land; Form T-1R for most residential property) is the most essential aspect of real estate ownership; it protects owners against loss due to title defects (see "Covered Risks" in paragraph immediately below), liens, claims of ownership by other parties, and losses from problems that arose before you purchased the property, up to the amount of title insurance. While Texas does not require owners to purchase title insurance, any lender will require the owner to buy a Loan Policy of Title Insurance (Form T-2) to protect their interest, and I consider Owner's Title Insurance an absolute must. Title insurance companies, which must be licensed by the Texas Department of Insurance (TDI) and are required to use TDI-promulgated forms, defend against lawsuits attacking title, or in the case of a covered loss, reimburse owners up to the policy limit.
It is extremely important for potential purchasers to understand the difference between a title commitment (Form T-7), which provides that a title company is willing to issue title insurance under certain conditions (e.g., payment of the premium and other charges due, and compliance with the requirements listed in Schedule C), and a title policy which, subject to the Exclusion from Coverage, Exceptions from Coverage Contained in Schedule B and the Conditions, provides actual coverage for the property – listed as "Covered Risks" on the first page of such policy. Examples of Covered Risks include: title being vested other than as stated in Schedule A of the policy; invalid documents due to forgery, fraud, undue influence, duress, incompetency, incapacity, or impersonation; failure of any person or entity to have authorized a transfer or conveyance; a document affecting title not properly created, executed, witnessed, sealed, acknowledged, notarized or delivered; failure to perform those acts necessary to create a document by electronic means authorized by law; a document executed under a falsified, invalid power of attorney; a document not properly filed, recorded or indexed in the public records; a defective judicial or administrative proceeding; the lien of real estate taxes or assessments imposed on the title by a governmental authority due or payable, but unpaid; any encroachment, encumbrance, violation, variation, or adverse circumstance affecting the title that would be disclosed by and accurate and complete survey of the land; any statutory or constitutional mechanic's, contractor's, or materialman's lien for labor or materials having its inception on or before the date of the policy, lack of good and indefeasible title; and not right of access to and from the land.
The title commitment lists any potential issues or exceptions to title, and alerts the purchaser to issues that exist and could cause problems in the future. If the purchaser does not object to these potential issues or exceptions, they usually become part of the Exceptions under Schedule B of the Owner's Title Policy. Therefore, it is extremely important that the purchaser check the commitment's legal description of the land against the survey to confirm that what is being conveyed in your contract is accurate (and that there are no discrepancies between the commitment's legal description and the surveyor's legal description); request corrections from the title agent if you notice an error; have the title agent remove an exception in Schedule B if the issue has been addressed; or purchase additional coverage if the exception cannot otherwise be removed and could cause issues with your ownership of the property. Title insurance does not protect against boundary disputes with an owner's neighbor/adjoining property owner, for instance, unless the owner purchases additional coverage (I will cover this in a separate article).
While title insurance rates in Texas are regulated by the TDI, meaning all title companies will charge the same premium for a policy based on the property's sale value, escrow fees and closing costs differ among title agents. Some title companies add extra charges for things like tax certificates and escrow fees, recording fees, and delivery expenses. You may choose any title company you want; you don't have to use a company selected by a real estate agent, builder, or lender. Moreover, Section 9 of the Real Estate Settlement Procedures Act (RESPA) prohibits sellers from conditioning a residential property sale on the use of a specific title insurance company.
The above list obviously does not include all the due diligence a potential owner could do before selecting a title insurance agent, but is meant for informational purposes only. If you don't understand anything or have questions or concerns about the title insurance process, consult an attorney. Our firm has experience handling an array of title insurance issues, wherein we have represented buyers, sellers, lenders, title insurance companies and agents alike in residential, commercial and undeveloped property transactions, disputes, and regulatory matters, allowing us allowing us to evaluate such issues in a reasoned, balanced and sensible manner.
---
© De Leon Washburn & Ward, P.C.  This article is provided for informational purposes only.  It is not intended as legal advice nor does it create an attorney-client relationship between De Leon Washburn & Ward, P.C. or its lawyers and any readers or recipients. Readers should consult an attorney of their own choosing to discuss how these matters relate to their individual circumstances.  Articles are not continuously updated, so information may become out-of-date.  Reproduction in whole or in part is prohibited without the express written consent of De Leon Washburn & Ward, P.C.