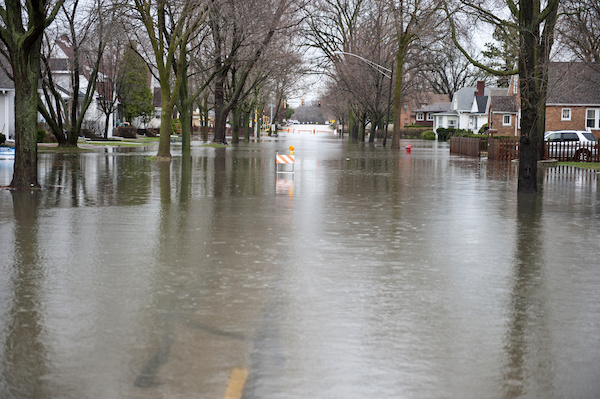 In the devastating aftermath of Hurricane Harvey, many families have to rebuild or repair the damage to their homes. Consumers and general contractors should be aware of the laws that are set out to protect consumers amidst their recovery. While rebuilding or repairing this damage is an arduous process, the Texas Legislature has created standards for general contractors to follow as a means to safeguard against deceptive conduct and price gouging following a natural disaster. These standards fall under Chapter 58 of the Texas Business and Commerce Code ("Chapter 58"). This blog sets forth the requirements under Chapter 58 and explains the protections for consumers engaging in disaster remediation contracts.
Chapter 58 applies to Disaster Remediation Contractors ("Contractor(s)"), which "means a person who engages in disaster remediation for compensation, other than a person who has a permit, license, registration, or other authorization from the Texas Commission on Environmental Quality for the collection, transportation, treatment, storage, processing, or disposal of solid waste." Tex. Bus. & Com. Code § 58.001(2) (West 2017). There is an exception, however, under § 58.002: Chapter 58 does not apply to Contractors who engage in disaster remediation services, if the Contractor maintains a physical business address in the county of the property that is under contract or in a county adjacent to the county where said property is located, and this physical business address is maintained for at least one year prior to the disaster remediation contract. Bus. & Com. § 58.002(b).
In all contracts that fall under Chapter 58, Contractors must adhere to the following standards:
The contract must be in writing;
Contractors cannot require full or partial payment before beginning work
Any partial payment Contractors require cannot exceed an amount that is "reasonably proportionate" to the work performed; this includes any materials delivered. The term reasonably proportionate can be ambiguous. Thus, Contractors should be careful not to overcharge; its pricing will be more strictly scrutinized in a disaster situation
Contractors must have the following language in their disaster remediation contracts, in conspicuous, boldfaced type with a font size of at least 10:
"This contract is subject to Chapter 58, Business & Commerce Code. A contractor may not require a full or partial payment before the contractor begins work and may not require partial payments in an amount that exceeds an amount reasonably proportionate to the work performed, including any materials delivered."
Bus. & Com. § 58.003.
Additionally, a violation of Chapter 58 is a tie-in statute under the Deceptive Trade Practices-Consumer Protection Act ("DTPA"). See Bus. & Com. § 58.004. Chapter 58 states: "A violation of this chapter by a disaster remediation contractor is a false, misleading, or deceptive act or practice as defined by Section 17.46(b), and any remedy under Subchapter E, Chapter 17, is available for a violation of this chapter." Id. When pursuing a DTPA claim through a tie-in statute, the consumer's damages are more beneficial. Instead of having to prove knowledge or intent to recover mental anguish, the recovery under tie-in statutes is actual not economic damages. See Bus. & Com. § 17.50(h). Actual damages are broader than economic damages; they include mental anguish in addition to pain and suffering. Moreover, with a tie-in statute, the consumer may recover up to three times actual damages by showing that the defendant acted knowingly. See id.
Furthermore, Contractors cannot waive Chapter 58 by contract or other means. Bus. & Com. § 58.005. Any purported waiver would be void. Id.
The standards set forth under Chapter 58 create limitations on Contractors to protect consumers following a natural disaster. While it is important for Contractors to be aware of these requirements to protect their business when engaging in disaster remediation services, it is also important for consumers to understand their rights, so as to avoid being taken advantage of during this difficult period.
Theresa Golde and the attorneys at De Leon Washburn & Ward, P.C. are available to assist clients and out-of-state counsel with construction issues and other real estate matters. For more information regarding the firm's practice areas, please visit our [Link to Insurance Law page], and please feel free to contact the attorneys at any time.
______________________________________________________________________________
© De Leon Washburn & Ward, P.C. This article is provided for informational purposes only. It is not intended as legal advice nor does it create an attorney-client relationship between De Leon Washburn & Ward, P.C. or its lawyers and any readers or recipients. Readers should consult an attorney of their own choosing to discuss how these matters relate to their individual circumstances. Articles are not continuously updated, so information may become out-of-date. Reproduction in whole or in part is prohibited without the express written consent of De Leon Washburn & Ward, P.C.