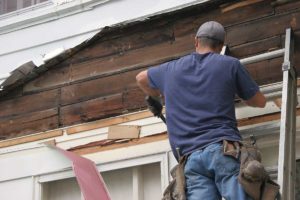 Believe it or not, general contractors are not licensed or regulated in the State of Texas.  That's right: while HVAC technicians, electricians and plumbers are required to maintain licenses, home builders and general contractors are not.  Individuals' most prized possessions are usually their homes, where they raise their families and feel a sense of security from the outside world.  But anyone on the street can hold himself out as a home builder or general contractor, leading to all kinds of problems for homeowners if they have not done the necessary due diligence before the construction project begins.
Before deciding on a general contractor for new residential construction, minor or major renovations, additions, modifications, etc., be sure to do the following:
Evidence of general liability, auto liability, workers' compensation and umbrella liability insurance

.

 

If the general contractor does not have general liability insurance at the very least, this is a telltale sign that he should not be on the job.

 

If something goes wrong on the project and the general contractor does not cooperate with you regarding construction defects, for instance, you need to be able to pursue a claim under the general contractors' general liability policy.

Confirm the general contractor will provide builder's risk insurance coverage to insure the existing structure and the value of the improvements

.

 

Usually this is included as a cost of the project to be paid by the homeowner, and includes coverage for theft, vandalism, accidental losses, damage, or destruction of property for which you have an insurable interest.

A list of subcontractors and suppliers

.

 

Before construction commences, your general contractor is required to provide you a list of subcontractors and suppliers he intends to use on the project.

 

Your general contractor is also required to supply updated information on any subcontractors or suppliers added after the list is provided to you.

 

Do not sign a written waiver of your rights to receive this information!

A list of references, including scope of previous projects

.

Obtain and verify references from others who have used the general contractor for the type and size of residential construction project on your property. 

Search public records and court filings online.

 

Search public records and court filings online to see if the general contractor has been sued in the past, and whether he has filed liens against previous homeowners for failure to make payments.

 

You should also search the public records to verify whether subcontractors have filed mechanic's and materialman's ("M&M") liens against the general contractor for nonpayment on a project.

A copy of the contract

.

 

I've seen this happen too many times, where the homeowner signs a proposal and then thinks that's the contract, or simply agrees orally with the contractor to perform the work.

 

Do not do this! Ask for a contract that includes a description of the work the contractor is to perform; the required or estimated time of completion; the cost of the work and how it will be determined; the procedure and method of payment, including provisions for statutory retainage and conditions for final payment; any warranties that will be given in connection with the project; the contractor's duties during the project; what constitutes acceptance of the project; and whether the required disclosure statement under Chapter 27 of the Texas Property Code (the Residential Construction Liability Act, or "RCLA") is included.

Ask for a copy of the contractor's change order form

.

 

Changes to residential construction projects are almost inevitable, which is why you need to secure a written change order from the contractor, which specifies the scope of the change and the cost of it.

 

I've seen various cases where the homeowner orally agreed to change the overall scope of a project, and there's no written change order or contract amendment to specify this.
The above list obviously does not include all the due diligence a homeowner could do before selecting a contractor, but is meant for informational purposes only.  If you don't understand anything or have questions or concerns about the due diligence process, you have every right to consult an attorney.  Our firm has experience prosecuting RCLA cases on behalf of homeowners, as well as defending RCLA cases on behalf of builders and contractors, which allows us to evaluate these cases using a reasoned, balanced and sensible approach.
© De Leon Washburn & Ward, P.C.  This article is provided for informational purposes only.  It is not intended as legal advice nor does it create an attorney-client relationship between De Leon Washburn & Ward, P.C. or its lawyers and any readers or recipients. Readers should consult an attorney of their own choosing to discuss how these matters relate to their individual circumstances.  Articles are not continuously updated, so information may become out-of-date.  Reproduction in whole or in part is prohibited without the express written consent of De Leon Washburn & Ward, P.C.