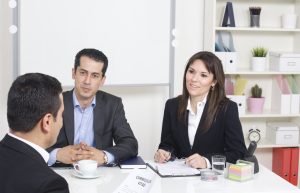 One of the fundamental principles of employment law in Texas is the "at-will employment" doctrine. This means, of course, that absent a specific agreement to the contrary, an employer may terminate the employee at-will "for good cause, bad cause, or no cause at all." Montgomery Cnty Hosp. Dist. v. Brown, 965 S.W.2d 501, 502 (Tex. 1998). Many Texas employee handbooks and employment agreements contain disclaimers to protect that at-will nature of the employment relationship. The following paragraph is illustrative:
This is an "At-Will" employment agreement. Nothing in the Company's policies, actions, or documents shall be construed to alter the "At-Will" nature of the Employee's status with the Company, and Employee understands that the Company may terminate her employment at any time for any reason or for no reason, provided it is not terminated in violation of state or federal law. Employee understands and agrees that the "At Will" nature of employment can only be modified by a written agreement, signed by the Company, which expressly states that the "At-Will" nature of employment is being modified; the "At-Will" employment relationship will not be altered by any verbal representation.
More than once, I have been asked whether the at-will relationship can be changed via a conversation with an employee. In this note, I want to focus on the law surrounding a verbal modification of the at-will employment relationship.   The Texas Supreme Court has indicated that an agreement to modify the at-will employment relationship must be "(1) expressed, rather than implied, and (2) clear and specific." Miksch v. Exxon Corp., 979 S.W.2d 700, 703 (Tex. App.–Houston [14th Dist.] 1998, pet. denied). Accordingly, an employer's oral statements may not modify an employee's at-will status unless there is a definite, stated intention to do so. See Brown, 965 S.W.2d at 501. The critical factor in determining the validity of an agreement to modify at-will status is whether an employer has "unequivocally indicated a definite intent to be bound not to terminate the employee except under clearly specified circumstances.'" Miksch, 979 S.W.2d at 705 (quoting Brown, 965 S.W.2d at 502).
So, given the case law, can a verbal conversation modify the at-will relationship, if that conversation is specific enough? The answer is: Yes. In El Expresso, Inc. and Coach USA v. Robert Zendejas, the Texas Supreme Court analyzed this scenario. 193 S.W.3d 590 (Tex. 2006). Zendejas was an employee of El Expresso, and part of his job duties involved ensuring that El Expresso remained compliant with certain safety regulations. In a classic case of tension between compliance and sales, the testimony in the underlying trial revealed that Zendeja verbally expressed concerns that he would be fired if he ensured that drivers complied with safety regulations. A representative of the company assured Zendeja that he would not be fired for doing so. Zendeja was later fired amid questions from the company about safety audits. Zendeja then sued his employer for breach of contract, and was later awarded actual damages of $105,000, plus pre-judgment interest in the amount of $11,910.78 and attorney's fees in the amount of $47,842.
The Texas Supreme Court found that the conversations with Zendeja constituted an agreement that modified the employment relationship because the verbal agreement was unequivocal and definite and showed an intent not to terminate Zendejas if he acted in clearly specified circumstances; the verbal agreement was not a "general comment" that Zendejas would not be terminated as long as his work was satisfactory. Id. at 595. In essence, the Court was reminding the employers of Texas that a verbal assurance, if it's explicit enough, is just as valid as a contract term that specifically restricts the employer's termination rights.
These types of cases will always be fact-sensitive, but the Zendejas case is a reminder that sometimes a simple conversation can be enough to alter the employment relationship. Given this fact, it is no wonder that many "at-will" clauses contain the language seen above about "verbal representations." The moral of the story is this: it's always important to use carefully worded employment documents, but it's equally important that the owners' and managers' actions and words are in conformity with those documents.
---
George B. Ward and the attorneys at De Leon & Washburn, P.C. are available to assist clients with employment agreements, separation advice, and employment litigation. For more information regarding the firm's practice areas, please visit our Labor & Employment Law page, and please feel free to contact the attorneys at any time.
© De Leon & Washburn, P.C. This article is provided for informational purposes only. It is not intended as legal advice nor does it create an attorney/client relationship between De Leon & Washburn, P.C. and any readers or recipients. Readers should consult counsel of their own choosing to discuss how these matters relate to their individual circumstances. Articles are not continuously updated, so information may become out-of-date. Reproduction in whole or in part is prohibited without the express written consent of De Leon & Washburn, P.C.