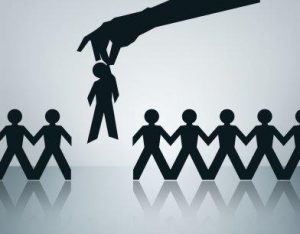 Duress is "[a]ny coercion of another, either mental, physical, or otherwise, causing him to act contrary to his own free will or to submit to a situation or conditions against his own volition or interests." Mitchell v. C.C. Sanitation Co., 430 S.W.2d 933, 937 (Tex. App.—Houston [14th Dist.] 1968, wit ref'd n.r.e.). Under Texas law, the elements of duress are: "(1) a threat or action was taken without legal justification; (2) the threat or action was of such a character as to destroy the other party's free agency; (3) the threat or action overcame the opposing party's free will and caused it to do that which it would not otherwise have done and was not legally bound to do; (4) the restraint was imminent; and (5) the opposing party had no present means of protection." McMahan v. Greenwood, 108 S.W.3d 467, 482 (Tex. App.—Houston [14th Dist.] 2003, pet. denied).
Thus, in order to meet the first element of duress and successfully make a claim of duress, claimants must normally show "a threat or action was taken without legal justification" because of the general rule that "[i]t is never duress to threaten to do that which one has a legal right to do." Id.; Matthews v. Matthews, 725 S.W.2d 275, 279 (Tex. App.—Houston [1st Dist.] 1986, writ ref'd n.r.e.). However, Texas courts have carved out an exception to this general rule in employment contexts in order to protect employees, who are undoubtedly the weaker party, when they are faced with threats by their employers. Mitchell v. C.C. Sanitation, Co., Inc., 430 S.W.2d 933, 938 (Tex. App.—Houston [14th Dist.] 1968, wit ref'd n.r.e.). Thus, although employers have the legal right to terminate their employees, threatening to do so can nonetheless constitute duress in some contexts. Id.
For example, a Texas appellate court found a possibility of duress when an employer threatened to discharge employee Mitchell, who had been involved in a collision, unless Mitchell signed a release, freeing the other driver in the accident from further liability for damages. Id. The court held that, although the employer had a right to discharge Mitchell at any time, it was duress for the employer to threaten to do so because of the "advantage taken of the weaker party." Id. at 939. The court reasoned that the employer was attempting to oppress Mitchell for his own interest and thereby risked a finding of duress. Id.
Further, courts have even allowed for claims of duress when the employer never expressly threatened to terminate an employee if the threat was implicit in the employer's demands. Pietrylo v. Hillstone Rest. Grp., No. 06-5754, 2008 WL 6085437, at *3 (D.N.J. July 24, 2008). Consequently, employers need not expressly state, "do this or you will be fired" in order for the employee to bring a duress claim, provided that the employer implies, through words or actions, that termination will occur if the employee is noncompliant.
However, it is important to note that not every request made by an employer to an employee will constitute duress. Although Texas courts made an exception in employment contexts to the first element of duress (threatening to do that which one has no legal right to do), the remaining four elements of duress must still be met in order for a claimant to successfully bring the claim. This is not an easy burden for the claimant to meet, as the claimant will still need to show: her free agency and free will were destroyed, causing her to do that which she would have not otherwise done; the restraint was imminent; and she had no means of protection from the employer's threat. Given this five-element standard, Texas courts have created precedent that balances both employers' rights to make reasonable demands without fear of being sued and also employees' rights to sue when employers unduly coerce employees.
---
George Ward and the attorneys at De Leon & Washburn, P.C. are available to assist clients with employment issues. For more information regarding the firm's practice areas, please visit our Practice Areas page, and please feel free to contact the attorneys at any time.
© De Leon & Washburn, P.C. This article is provided for informational purposes only. It is not intended as legal advice nor does it create an attorney/client relationship between De Leon & Washburn, P.C. and any readers or recipients. Readers should consult counsel of their own choosing to discuss how these matters relate to their individual circumstances. Articles are not continuously updated, and D&W makes no warranty or representation regarding accuracy or completeness.