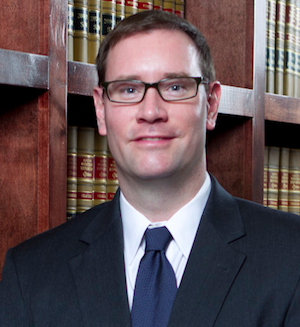 The Equal Employment Opportunity Commission ("EEOC") recently released some helpful guidance for employers that use criminal background checks as part of their hiring criteria.  On April 25, 2012, the EEOC issued its "Enforcement Guidance on the Consideration of Arrest and Conviction Records in Employment Decisions Under Title VII of the Civil Rights Act of 1964", which is designed to be a resource for employers, employment agencies, unions and others.  The complete Enforcement Guidance is available on the EEOC website.
The EEOC has long taken the position that making hiring decisions solely based on an individual's criminal record may violate Title VII when the practice disproportionately excludes people of a particular race or national origin and is not "job related and consistent with business necessity".  This is known as discrimination due to a "disparate impact."  The EEOC provides some historical context by explaining that employers' reliance on criminal records as a factor in hiring decisions has disproportionately affected African-Americans and Hispanics, who statistically have higher rates of arrest and criminal conviction.  For an employer to avoid Title VII disparate impact liability for excluding an individual with a criminal record, the EEOC restates the standards from Green v. Missouri Pacific Railroad, namely that an employer must show that it considered three factors: (1) the nature and gravity of the offense, (2) the amount of time since the conviction, and (3) the relevance of the offense to the type of job being sought.
The EEOC also highlights that Title VII prohibits employers from treating job applicants or employees with the same criminal records differently because of their race, national origin, or another protected characteristic (disparate treatment discrimination).
The EEOC guidelines do not prohibit the use of criminal records in hiring decisions, but it makes clear that "[a] policy or practice that excludes everyone with a criminal record from employment will not be job related and consistent with business necessity and therefore will violate Title VII, unless it is required by federal law." The guidelines also draw a clear distinction between an employer's reliance on a record of arrests as opposed to a record of convictions.  The EEOC guidance states that reliance on an arrest as a basis for exclusion (as opposed to actual conduct underlying the arrest) will not satisfy Title VII's requirement that the policy be job related and consistent with business necessity.
While the new EEOC guidelines do not create a new enforcement policy, they do provide some insight into the EEOC's regulatory mindset when it comes to investigations and enforcement actions against employers.  For an overview and further insight, HR professionals, executives, and owners may want to read the EEOC's summary of "what you should know" and Questions and Answers about the Guidance.