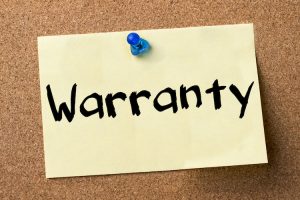 Commercial businesses in Texas typically understand that they are subject to the state's Deceptive Trade Practices Act (DTPA), a set of laws that is significant to businesses because the DTPA allows consumers to sue businesses for a wide variety of alleged violations. Additionally, the statute sometimes allows consumers to collect mental anguish damages and up to three times the amount of actual damages the consumer suffered due to the business's actions. Thus, businesses need to be aware of when they can be legally subjected to a DTPA cause of action in relation to who is bringing the action against them.
Imagine you own a residential construction company, and your company frequently installs or updates home interiors and exteriors. In many of those cases, the person who contracted and paid for the updates (the current homeowner), requests the work because they plan on selling the home and want to make it more marketable.
What happens if the home is sold, and the buyer believes that the work you did on the home was faulty and gives rise to a cause of action?
DTPA Causes of Action Are Not Transferable.
In Texas, the homebuyer would not be able to bring a DTPA action against the construction company. The Texas Supreme Court held in PPG Indus. v. JMB/Houston Ctrs. Ltd. P'ship in 2002 that DTPA causes of action are not transferable or assignable from the party who originally sought the goods or services to another party who eventually receives the goods or benefit of the service in a later transaction.
The Court reasoned that the DTPA statutes are meant to be personally applicable to consumers who originally purchased the goods or services giving rise to the complaint. The Court said, "The DTPA is primarily concerned with people—both the deceivers and the deceived. This gives the entire act a personal aspect that cannot be squared with a rule that allows assignment of DTPA claims as if they were merely another piece of property."
Warranties, However, Are Transferable, and Can Be Enforced as Contracts.
"Unlike DTPA claims, warranty claims pass with the underlying goods and are assignable to a subsequent purchaser." PPG Indus., 146. S.W.3d at 92. So, in the home construction example, if the construction company provided the original homeowner with a warranty for certain materials and services within a certain period of time, such as 15 years, the new homeowner can seek to enforce that warranty if they purchased the home during that fifteen-year warranty period.
Though Warranties Are Transferable, Related Complaints Have a Statute of Limitations.
While the warranty may be for fifteen years, this does not mean that the new homeowner always has fifteen years to make a complaint. Legal complaints as to warranties follow the Texas Uniform Commercial Code (UCC), meaning that once the claim accrues, there is a four-year statute of limitations during which the complainant can bring a suit. Tex. Bus. & Comm. Code § 2.725.
But When Does a Warranty Complaint Accrue?
It depends. If the warranty does not specify a period of coverage, a suit for the goods' defects must be brought within four years of the delivery of the goods to the consumer, according to Texas's UCC. Tex. Bus. & Comm. Code § 2.725.
This four-year limitation beginning after delivery does not apply to warranties promising repairs or replacement long into the future, however. The time span provided in the warranty applies. But during that time span, the complainant is still bound to certain time constraints, because the complainant must bring their suit within four years of discovering the defect (after reasonable diligence). Id.
Additionally, the warranty itself could establish a different statute of limitations relating to the "discovery" of the defect, such as reducing the window for a timely suit after discovery to two, rather than four, years. Tex. Civ. Prac. Rem. Code § 16.070.
Seek Legal Expertise in Drafting Sales and Service Contracts and Warranties.
To summarize, a business's obligations for materials and services are affected by numerous statutes and court decisions. Qualified legal counsel can help you draft contracts and related warranties that accomplish what you intend while preserving amicable relationships with your customers.
---
Athena Ponce and the attorneys at De Leon & Washburn, P.C. are available to assist clients with business litigation issues. For more information regarding the firm's practice areas, please visit our Practice Areas page, and please feel free to contact the attorneys at any time.
© De Leon & Washburn, P.C. This article is provided for informational purposes only. It is not intended as legal advice nor does it create an attorney/client relationship between De Leon & Washburn, P.C. and any readers or recipients. Readers should consult counsel of their own choosing to discuss how these matters relate to their individual circumstances. Articles are not continuously updated, so information may become out-of-date. Reproduction in whole or in part is prohibited without the express written consent of De Leon & Washburn, P.C.