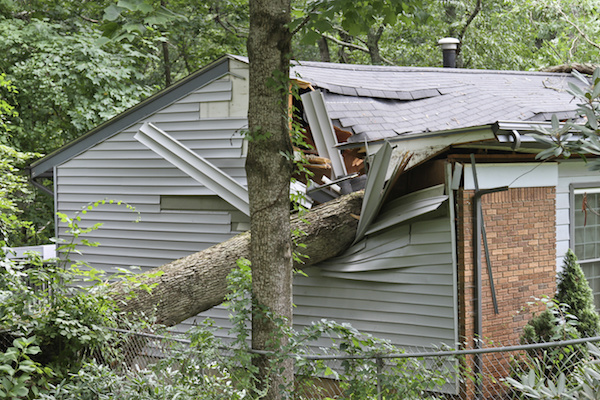 While we all hope that in the process of buying or selling a home no problems arise, issues may often come up subsequent to a sale. It is important for the seller to understand the liability he or she faces, and the same time, it is important for the buyer to be aware of how to defend himself or herself when pursuing claims against the seller. This blog addresses one specific consideration often found under real estate contracts in the event a buyer pursues a claim against the seller for any defects in the home: an "As Is" clause. It also specifically looks at the As Is clause in the context of the standard One to Four Family Residential Contract from the Texas Real Estate Commission ("TREC")—commonly used in the resale of homes (i.e. not newly built homes).
In the case of a homebuyer, the As Is clause potentially negates an element of a buyer's cause of action—in order to bring a lawsuit, there has to be a cause of action against the party you intend to sue and each cause of action has elements that have to be met for a party to recover under that cause of action; if even one element is negated, the party's arguments under that cause of action will fail. Thus, a buyer will potentially lose a lawsuit due to the As Is clause.
In Prudential Ins. Co. of Am. v. Jefferson Assocs., for instance, the Texas Supreme Court ("Supreme Court") explained the significance of the As Is provision as it relates to potential causes of action: "The 'As Is' agreement negates causation essential to recovery on all the theories [plaintiff] asserts—DTPA violations, fraud . . . negligence, and breach of the duty of good faith and fair dealing. Thus, [plaintiff's] injury could not have been caused by [defendant]." 896 S.W.2d 156, 161 (Tex. 1995). As Prudential discusses, these causes of action all require the element of causation. See id. What Prudential highlights with regard to this element is that if a buyer signs a contract with an As Is clause, the buyer will not be able to pursue these causes of actions. See id. The As Is clause essentially estops the buyer from blaming the seller for problems that subsequently arise, claiming the seller caused the particular issues.
Nevertheless, there are defenses the buyer can raise to overcome the As Is provision. This includes asserting fraud in the inducement of the As Is provision as well as other factors that would make the As Is provision unenforceable. First, with regard to fraud in the inducement, Prudential noted:
A buyer is not bound by an agreement to purchase something "as is" that he is induced to make because of a fraudulent representation or concealment of information by the seller. A seller cannot have it both ways: he cannot assure the buyer of the condition of a thing to obtain the buyer's agreement to purchase "as is", and then disavow the assurance which procured the "as is" agreement.
Id. at 162. Thus, if a seller fraudulently conceals information about the house or makes misrepresentations about its condition, the buyer can argue that he or she was fraudulently induced to sign the contract, which contained the As Is provision.
Additionally, case law has listed five factors a party can argue to make the As Is provision unenforceable:
(1) the sophistication of the parties,
(2) the terms of the "as is" agreement,
(3) whether the "as is" agreement was freely negotiated,
(4) whether the agreement was an arm's length transaction, and
(5) whether there was a knowing misrepresentation or concealment of a known fact.
Gym-N-I Playgrounds, Inc. v. Snider, 158 S.W.3d 78, 85 (Tex. App.—Austin 2005, pet. granted) (citing Procter III v. RMC Capital Corp., 47 S.W.3d 828, 833 (Tex. App.—Beaumont 2001, no pet.) ("distilling Prudential into five-factor test").
With regard to factor number three, whether the As Is agreement was freely negotiated, one appellate court case that supports this defense discussed how the As Is provision contained in TREC's standard One to Four Family Residential Contract was simply boilerplate language. See Kupchynsky v. Nardiello, 230 S.W.3d 685, 691 (Tex. App.—Dallas 2007, pet. denied). This meant that it was not freely negotiated and therefore, "was not an 'important basis of the bargain' that negated causation as a matter of law." Id.
Both buyers and sellers in a real estate transaction should consider the defenses against the As Is provision—sellers should be aware of their potential liability and buyers should be aware of how to overcome potential arguments with the causation element of their claim. If a buyer successfully raises these defenses, the court may set aside the provision and consider the causes of action brought against the seller.
Theresa Golde and the attorneys at De Leon & Washburn, P.C. are available to assist clients and out-of-state counsel with group health plans, ERISA, and other insurance regulatory matters.  For more information regarding the firm's practice areas, please visit our [Link to Insurance Law page], and please feel free to contact the attorneys at any time.
______________________________________________________________________________
© De Leon & Washburn, P.C.  This article is provided for informational purposes only.  It is not intended as legal advice nor does it create an attorney-client relationship between De Leon & Washburn, P.C. or its lawyers and any readers or recipients. Readers should consult an attorney of their own choosing to discuss how these matters relate to their individual circumstances.  Articles are not continuously updated, so information may become out-of-date.  Reproduction in whole or in part is prohibited without the express written consent of De Leon & Washburn, P.C.