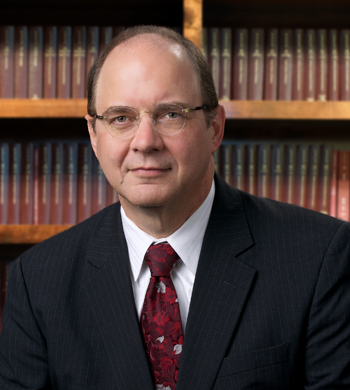 Pat started working with the firm in 1983 as a law clerk while attending The University of Texas at Austin School of Law.  He has continued working with the firm since that time, and the firm will be honoring his tenure on Friday, September 20th.
"It has been an honor, a privilege, and a joy to work with Pat over the last thirty plus years," commented Hector De Leon, the founding partner of the firm.  "Pat's knowledge of the law over a wide array of topics is unequaled.  The professional and cooperative attitude which Pat brings to the practice of law is unique.  To a very significant extent, the success of this firm can be attributed to Pat being a vital part of this firm over the last thirty years."
Pat is looking forward to his continuing his work at the firm.  He graduated from The University of Texas at Austin with both a Bachelor of Business Administration and Juris Doctor.  He is active in the Volunteer Legal Services of Central Texas, and he leads the firm's Business Transactions, Estate Planning and Probate, & Trademark and Copyright practices.