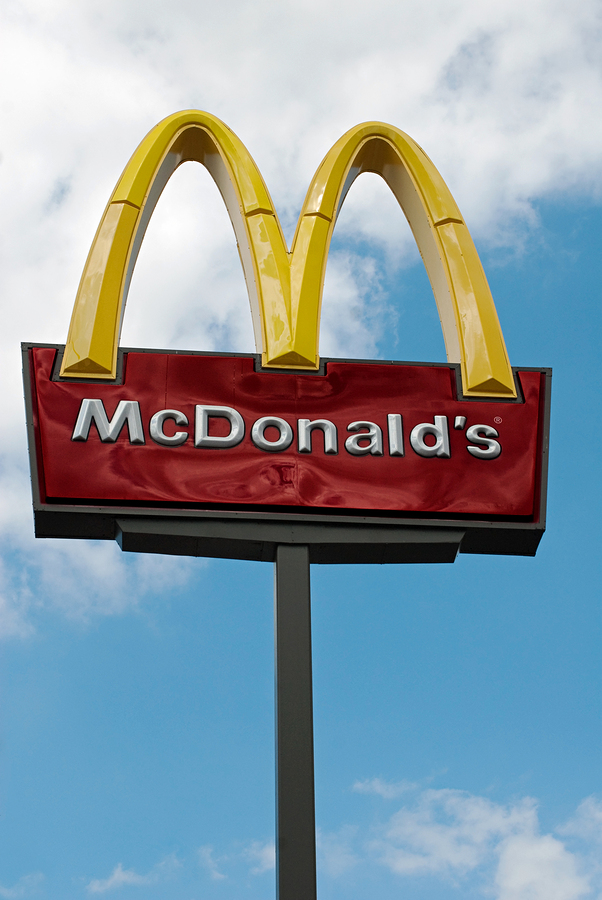 On July 30, 2014, a jury in Brazos County, Texas, took a little over three hours to award a record $27 million verdict against McDonald's, a record-setting result which quickly made national headlines.
I was the attorney of record for the Plaintiffs, William Paul Crisp, Jr. and J. Nicole Crisp, the parents who lost their daughter, Lauren Bailey Crisp, all too soon as a result of McDonald's negligence. The Crisps were awarded $11 million by the jury; the Intervener, Denise Whitaker, whose son, Denton James Ward, suffered fatal injuries as a result of a mass beating he sustained in the parking lot of the McDonald's at 801 University Drive in College Station (the "University McDonald's"), was awarded $16 million. Chris Hamilton, my friend and fellow '04 UT Law School classmate, and founding partner of Standly Hamilton, LLP in Dallas, acted as lead trial counsel for the Crisps and Mrs. Whitaker.
While the verdict gave some closure to our clients, it will not bring back Bailey or Denton. What happened in the early morning hours of February 18, 2012 was a senseless tragedy, wherein the jury found McDonald's 97% responsible for Bailey and Denton's deaths. (Marcus Jemal Jones, the only identified assailant, was assigned 2% responsibility; the unidentified assailants were assigned 1% responsibility.) And while McDonald's has expressed sympathy in the press for the families, it of course disagrees with the verdict and intends to appeal. Our clients must continue to live out what Mrs. Whitaker testified at trial was a "nightmare."
I have read many of the articles and the public's comments on them. Since I was present in the courtroom and have represented the Crisps from the very beginning of this matter, I wanted to point out a few things:
1. The record shows that over 200 calls for service were made to the College Station Police Department between 2009 and early 2012, in connection with incidents at the University McDonald's;
2. College Station was one of two national test markets for the McDonald's late-night menu, which has since been rolled out nationwide and caters largely to college-age students who are out after midnight;
3. The University McDonald's is owned by McDonald's USA, LLC, a subsidiary of McDonald's Corp. McDonald's made the conscious decision to cease hiring security at this location once it purchased the store.
4. McDonald's sought to pin the blame for this incident on multiple responsible third parties, yet all the kids were exonerated, and the jury found no liability for Hurricane Harry's (the 18-and-up nightclub at where the kids attended a Reckless Kelly concert, before heading over to the University McDonald's to grab a bite to eat). McDonald's premise that alcohol was the cause of Denton and Bailey's deaths was found to be wholly without merit.
5. After Bailey and Samantha came upon the assault in the University McDonald's parking lot, they were told by multiple witnesses that it wasn't safe, and to get out of there and get Denton immediate medical attention. As Samantha was driving to get medical help, Bailey climbed from the front seat to the back seat to try and keep Denton conscious. The record shows that had Bailey remained in the front seat, she would have survived the car accident that claimed her life. Bailey died trying to save her boyfriend, quite fitting since she wanted to be a nurse after she graduated from college.
6. The Crisps wrote a letter dated October 15, 2012 to McDonald's Corp., urging them to hire security at the University McDonald's so no other families would have to experience the senseless loss of a child. McDonald's received the letter via certified mail on October 17, 2012, and never responded to it.
This was a complex case and I want to provide a look at the process our firm went through as we built a strategy, and ultimately a team, to bring a small measure of closure to our clients.
Our law firm welcomes complex litigation, and we maintain an active commercial litigation practice in the areas of contract and corporate disputes, employment and labor law, administrative matters, construction, real estate, and insurance.  This case originally came to us as an insurance matter: we were retained by the Crisps to resolve the third-party auto insurance liability claims arising from the car accident. Indeed, insurance law is one of our firm's most recognized practice areas. However, as I found out more about the case, it became apparent that I was looking at a complex and layered tort suit that deserved a comprehensive team. While civil litigation is another one of our firm's recognized practice areas, I made the decision to bring in Chris Hamilton, who engages exclusively in high-stakes contingency fee cases for plaintiffs and defendants, to achieve the most effective result for our clients. After Chris came aboard as co-counsel for the Crisps, we came to find out through discovery just how badly Denton was assaulted in the University McDonald's parking lot. Mrs. Whitaker intervened in our lawsuit in June 2013; Chris was her attorney of record.
We engaged Jon Miller of Rodgers, Miller & Rodriguez, P.C. in Bryan as our local counsel. Jon was one of my opposing counsels in a residential real estate lawsuit here in Travis County, in which I represented the plaintiff homeowners. I enjoyed working with Jon so much that I thought he would be a great local counsel, and I was right. As this case proceeded, Chris brought in his father-in-law and renowned plaintiff's personal injury attorney, Bob Langdon of Langdon & Emison, LLP in Lexington, Missouri, to handle the expert witness aspects of the lawsuit.
I'm particularly proud of the work our firm's team did for the Crisps, from filing suit to getting this to trial.  As this case got closer to trial, George Ward and Athena Ponce were nothing short of amazing to work with; their willingness to assist me was reflective of our firm's cooperative attitude.
We did not want our clients to have to hear the evidence at trial. So apart from testifying and being present for the verdict, they sat right outside the courtroom while I advised them as constructively and mindfully as possible as to what was occurring. Throughout the trial, I worked behind the scenes with attorneys Anne Langdon Hamilton – managing partner at Standly Hamilton, Chris' wife and another fellow UT Law School classmate of mine – and Angela Pacheco, also a partner at Standly Hamilton. Sometimes it meant holding our clients' hands – literally – through procedural matters and after they testified; other times it meant staying up late to work on deposition designation objections for the following day of trial. Bottom line: it meant being present for and accessible to our clients to the best of my ability.
This was a true team effort, from start to finish. Collaborating with Standly Hamilton and Jon Miller put our firm's values in action: experience, integrity, honesty. We enjoy complex litigation, and we're ready and willing to engage other respected, trustworthy attorneys to work with us to achieve the best possible result for our clients. In this case, it meant taking on and not backing down from McDonald's – and securing a groundbreaking jury verdict for our clients in the process. Most importantly, this team-based approach served our clients and, we hope, helps to bring some measure of closure to them for this senseless tragedy.
If you are interested in reading some of the national coverage on this record-setting verdict, here are a few links:
Blog post written by Ben De Leon