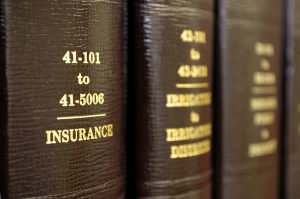 While insurance is often not the most fun issue to deal with, it plays a role in just about every aspect of owning a business.[1] The following is a list of insurance coverages business owners should consider, depending on their particular circumstances:
General Liability Insurance
Business owners purchase general liability insurance to cover legal hassles due to accidents, injuries and claims of negligence. These policies protect against payments as the result of bodily injury, property damage, medical expenses, libel, slander, the cost of defending lawsuits, and settlement bonds or judgments required during an appeal procedure.
Product Liability Insurance
Companies that manufacture, wholesale, distribute, and retail a product may be liable for its safety. Product liability insurance protects against financial loss as a result of a defective product that causes injury or bodily harm. The amount of insurance you should purchase depends on the products you sell or manufacture. A clothing store would have far less risk than a small appliance store, for example.
Professional Liability Insurance
Business owners providing services should consider having professional liability insurance (also known as errors and omissions insurance). This type of liability coverage protects your business against malpractice, errors, and negligence in provision of services to your customers. Depending on your profession, you may be required by your state government to carry such a policy. For example, physicians are required to purchase malpractice insurance as a condition of practicing in certain states.
Commercial Property Insurance
Property insurance covers everything related to the loss and damage of company property due to a wide-variety of events such as fire, smoke, wind and hail storms, civil disobedience and vandalism. The definition of "property" is broad, and includes lost income, business interruption, buildings, computers, company papers and money.
Property insurance policies come in two basic forms: (1) all-risk policies covering a wide-range of incidents and perils except those noted in the policy; (2) peril-specific policies that cover losses from only those perils listed in the policy. Examples of peril-specific policies include fire, flood, crime and business interruption insurance. All-risk policies generally cover risks faced by the average small business, while peril-specific policies are usually purchased when there is a high risk of peril in a certain area. Consult your insurance agent or broker about the type of business property insurance best suited for your small business.
Home-Based Business Insurance
Contrary to popular belief, homeowners' insurance policies do not generally cover home-based business losses. Depending on risks to your business, you may add riders to your homeowners' policy to cover normal business risks such as property damage. However, homeowners' policies only go so far in covering home-based businesses, and you may need to purchase additional policies to cover other risks, such as general and professional liability.
Business owner's policy (BOP)
A business owner policy packages all required coverage a business owner would need. Typical BOP's will include business interruption insurance, property insurance, vehicle coverage, liability insurance, and crime insurance a/k/a third party fidelity or dishonesty coverage – triggered when there is an allegation of theft of a customer's property by one of your employees. (First party fidelity or dishonesty covers theft of your property by your employees and is a separate line of coverage.) Based on your company's needs, you can alter what is included in a BOP. Typically, a business owner will save money by choosing a BOP because the bundle of services often costs less than the total cost of all the individual coverages.
Commercial Auto Insurance
Commercial auto insurance protects a company's vehicles. You can protect vehicles that carry employees, products or equipment. With commercial auto insurance, you can insure your work cars, SUVs, vans and trucks from damage and collisions. If you do not have company vehicles, but employees drive their own cars on company business you should have non-owned auto liability to protect the company in case the employee does not have insurance or has inadequate coverage. Many times the non-owned can be added to the BOP policy.
Worker's Compensation
Worker's compensation provides insurance to employees who are injured on the job. This type of insurance provides wage replacement and medical benefits to those who are injured while working. In exchange for these benefits, the employee gives up his rights to sue his employer for the incident. As a business owner, it is very important to have worker's compensation insurance because it protects you and your company from legal complications. State laws will vary, but all require you to have workers compensation if you have W-2 employees. Penalties for non-compliance can be very stiff.
Directors and Officers (D&O) Insurance
This type of insurance protects the directors and officers of a company against their actions that affect the profitability or operations of the company. If a director or officer of your company, as a direct result of their actions on the job, finds him or herself in a legal situation, this type of insurance can cover costs or damages lost as a result of a lawsuit.
Data Breach Insurance
If the business stores sensitive or non-public information about employees or clients on their computers, servers, or in paper files, they are responsible for protecting that information. If a breach occurs either electronically or from a paper file, a Data Breach policy will provide protection against the loss.
[1] The US Small Business Administration provides a list of various forms of insurance used by small businesses. You can view this here. Forbes.com also has a comprehensive list of business insurance options.
© DE LEON & WASHBURN, P.C.  THIS ARTICLE IS PROVIDED FOR INFORMATIONAL PURPOSES ONLY.  IT IS NOT INTENDED AS LEGAL ADVICE NOR DOES IT CREATE AN ATTORNEY/CLIENT RELATIONSHIP BETWEEN DE LEON & WASHBURN, P.C. AND ANY READERS OR RECIPIENTS. READERS SHOULD CONSULT COUNSEL OF THEIR OWN CHOOSING TO DISCUSS HOW THESE MATTERS RELATE TO THEIR INDIVIDUAL CIRCUMSTANCES.  REPRODUCTION IN WHOLE OR IN PART IS PROHIBITED WITHOUT THE EXPRESS WRITTEN CONSENT OF DE LEON & WASHBURN, P.C.