Thomas P. "Pat" Washburn
Shareholder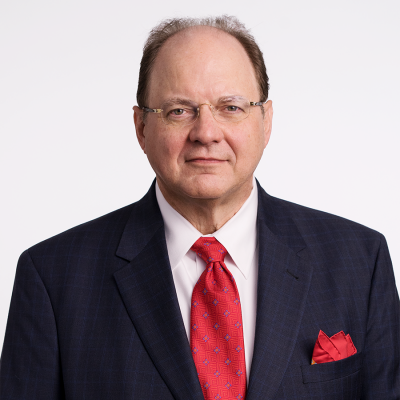 Education
University of Texas at Austin, BBA (with honors), 1981
University of Texas School of Law, JD, 1984
Practice Areas
Administrative Law
Business Transactions
Employment Law
Estate Planning & Probate Law
Insurance Law
Trademark & Copyright Law
Thomas P. ("Pat") Washburn has practiced continuously with the firm since serving as a law clerk while attending law school in 1983.  Mr. Washburn has extensive experience in several areas of the law, including business organizations, non-profit organizations and associations, transactions, insurance regulatory law, administrative law involving numerous state agencies, estate and probate, copyright and trademark, and litigation and appellate work.
Mr. Washburn is originally from Houston, Texas, and moved to Austin to attend The University of Texas. Mr. Washburn earned a BBA in Accounting from the U.T. Business School and his law degree from the U.T. School of Law.
Notable Cases:
Texas Workers' Compensation Ins. Fund v. DEL Indus,, Inc., 35 S.W.3d 591 (Tex. 2000) – an opinion from the Texas Supreme Court standing for the proposition that in statutory construction, courts are to presume that the Legislature intended the entire statute to be effective, not just one phrase or sentence taken out of context. This case has been cited in numerous Texas Attorney General's Opinions regarding the issue of statutory construction.
Texas State Board of Plumbing Examiners v. Associated Plumbing-Heating-Cooling Contractors of Texas, 31 S.W.3d 750 (Tex.App.-Austin, 2000) – an opinion from the 3rd Court of Appeals in Austin; this is a relatively rare case in which the trial court awarded attorneys' fees in favor of a private entity against a state agency. The award of attorneys' fees was the only issue on appeal, and the 3rd Court of Appeals affirmed the award.
Austin Bar Association
Texas Bar Association
Volunteer Legal Services of Central Texas
Member, University of Texas School of Nursing Advisory Council