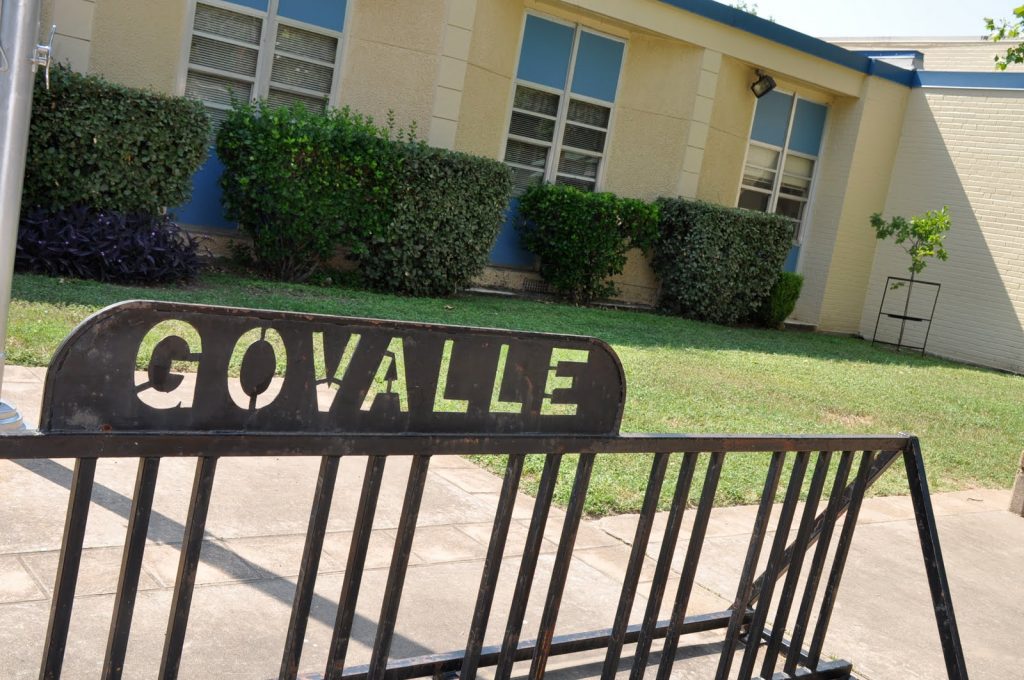 In celebration of its 35th anniversary, the law firm is proud to announce its partnership with Govalle Elementary School for the 2012-2013 school year. The firm's partnership with Govalle is a natural fit: firm founder Hector De Leon attended the school from 1954-1959, and he views that experience as a crucial stepping stone on his path to the success he has realized at De Leon & Washburn.
As Govalle enters its 75th year, it faces the challenge of absorbing half the student population of another school in an underprivileged portion of the city, going from 450 to 600 students in the process. We would like to invite the community to help us in our effort to support this deserving school. We are seeking to raise funds to help Govalle purchase some important items for the students, such as back-to-school t-shirts, school uniforms, supplies, and educational software. We are also looking for volunteers to assist with a service day, where we will help the teachers and staff handle the incoming furniture and supplies.
"We are pleased to continue the firm's long-standing commitment to education, philanthropy and service to the Austin Community," says Vice President and Managing Partner Ben De Leon. "As I've discussed this partnership with Govalle administrators, they are beyond excited and so are we."
If you are interested in making a donation or volunteering to help Govalle Elementary, please click here or use your PayPal account to donate through our site here.