Benjamin S. De Leon
President and Managing Shareholder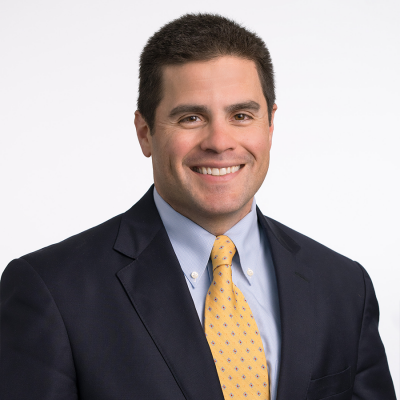 Education
University of Texas at Austin, B.S. and B.A., 2001, Corporate Communication and Spanish, Phi Kappa Phi and Phi Beta Kappa
University of Texas School of Law, JD 2004
Practice Areas
Real Estate & Construction
Administrative Law
Business Transactions
Insurance Law
Benjamin S. De Leon became President of De Leon Washburn & Ward, P.C. on July 1, 2012, the firm's 35th Anniversary. Ben has practiced with the firm since 2005. His practice focuses on the areas of administrative law, corporate law, real estate law, labor and employment, appellate law, insurance law and construction law.
Ben's service-minded nature extends beyond his legal practice to his passion for improving the community. Since he was a Texas Law School student, where he received a Texas Law Fellowship for work in public interest and served as a student attorney in the Juvenile Justice Clinic, Ben has used his skills as an attorney to help others. A native Austinite, Ben is fluent in Spanish, and has represented Spanish-speaking clients pro bono through Volunteer Legal Services of Central Texas since 2005. Through Big Brothers Big Sisters of Central Texas, Ben was a Big Brother to his Little Brother, Anthony, for nearly 7 years. Ben was named the 2009 National Big Brother of the Year by BBBS of America, out of more than 250,000 mentors nationwide.
Ben is married to Shannon Lee De Leon; they are the proud parents of daughters, Anna and Winslow, and son, Henry.
PeopleFund, Board of Directors, 2013-Present; Named Chair-Elect for 2016-2017
Communities In Schools, Board of Directors, 2015-present
The Fifty, Member—Communications Chair, 2013-Present
Volunteer Legal Services of Central Texas, Board of Directors, 2012-2014
Texas Exes, Board of Directors—Scholarship Committee Chair, 2011-2014; Scholarship Foundation Board President, 2013-2014
Big Brothers Big Sisters of Central Texas, Board of Directors, 2010-2013
City of Austin Planning Commissioner, 2009-2010
Austin Bar Association Member
State Bar of Texas Member
Texas Bar Foundation Fellow
A Legacy of Giving, Board of Directors, 2016-Present; Named President for 2017-2018
Texas Law Alumni Association Executive Committee, 2014-2017
Super Lawyers Texas Rising Star, 2011-2017 in Administrative Law; 2012 in Business Litigation; 2013 in General Litigation; 2014-2016 in Corporate Law
UT Ex-Students' Association Outstanding Young Texas Ex Award Recipient, 2012
Austin Under 40 Award Winner, Youth & Education Category, 2011
National Big Brother of the Year, BBBS of America, 2009
Elected a Fellow of the Texas Bar Foundation, 2010
Judge Suzanne Covington Pro Bono Service Award, 2007-2009
Rendering a Taxing New Tide on I.R.C. Section 501(c)(3): The Constitutional Implications of H.R. 2357 and Alternatives for Increased Political Freedom in Houses of Worship, The Texas Review of Litigation, Vol. 23, No. 3 (2004).
Time for a Change: An Analysis of the Substantial Evidence Rule in the Context of Contested Licensee Hearings and the Case for Amending Tex. Gov't Code § 2001.174, Texas Tech Administrative Law Journal, Vol. 15, No. 2 (2014) – co-authored with Athena Ponce and Chelsea A. Walker