For over 40 years, our attorneys have provided clients with unparalleled service in matters ranging from insurance mergers to complex litigation to real estate and employment counsel. Clients choose us because we combine exceptional legal ability and experience with the personal attention and collaboration that distinguishes our firm. We place a premium on clear communication, persistence, diligent research, honest debate, and community involvement.
We work closely with our clients to create a strategy that is decisive, comprehensive and achieves our client's core goals. Today, we offer a wide range of legal services, including commercial litigation, insurance and insurance regulatory law, labor and employment, real estate, corporate regulation, appellate law, administrative law, government relations, and estate planning, trademark, and probate work.
Our attorneys are constantly innovating for our clients, while remaining focused on the core values instilled by the firm's founder, Hector De Leon. De Leon Washburn & Ward has a long-standing commitment to the community through its work with pro bono clients, assisting nonprofit and charitable organizations, and civic endeavors. Our success is measured by the success of our clients and our community.
Our History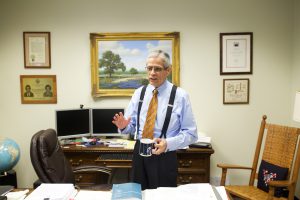 De Leon Washburn & Ward, P.C. was founded in 1977 by Hector De Leon, after serving as the youngest ever General Counsel of the Texas State Board of Insurance. From its origins as an insurance law firm 40 years ago, the firm has steadily added talent and expertise in the areas of administrative law, commercial litigation, corporate transactions, and legislative affairs services. A nationally renowned leader in administrative and insurance law, Hector De Leon has received numerous accolades and honors for his legal work and his work benefitting the community and The University of Texas. As the firm has grown, it has expanded its expertise to include labor and employment law, real estate, appellate law, and estate planning and probate.
Mr. Washburn joined our firm in 1983, when he was a second-year law student at the University of Texas School of Law. Over the course of three decades, Mr. De Leon and Mr. Washburn have driven a law firm that is unique in its commitment to its clients and the community. Mr. De Leon and Mr. Washburn's lasting relationship, which is marked by respect and dedication to their clients, sets the standard for all attorneys at the firm. Mr. Washburn provides the firm with a wealth of knowledge and experience in several active practice areas, including corporate transactions and insurance law.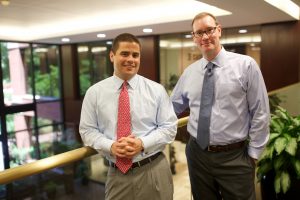 Ben De Leon, a Shareholder and firm President, joined the firm in 2005 as an associate, and quickly gained valuable experience in insurance law, administrative law, commercial litigation, and construction and real estate. Today he maintains an active litigation and transactional practice, while also managing the firm and remaining fully engaged in several community service projects.
George B. Ward, IV has practiced law since 2004. He joined the firm in January of 2010, after several years of litigation and employment practice with a large private firm and the Attorney General's Office. As a Shareholder and firm Vice President, he helps shape the future of the firm, while maintaining an active commercial litigation and employment practice.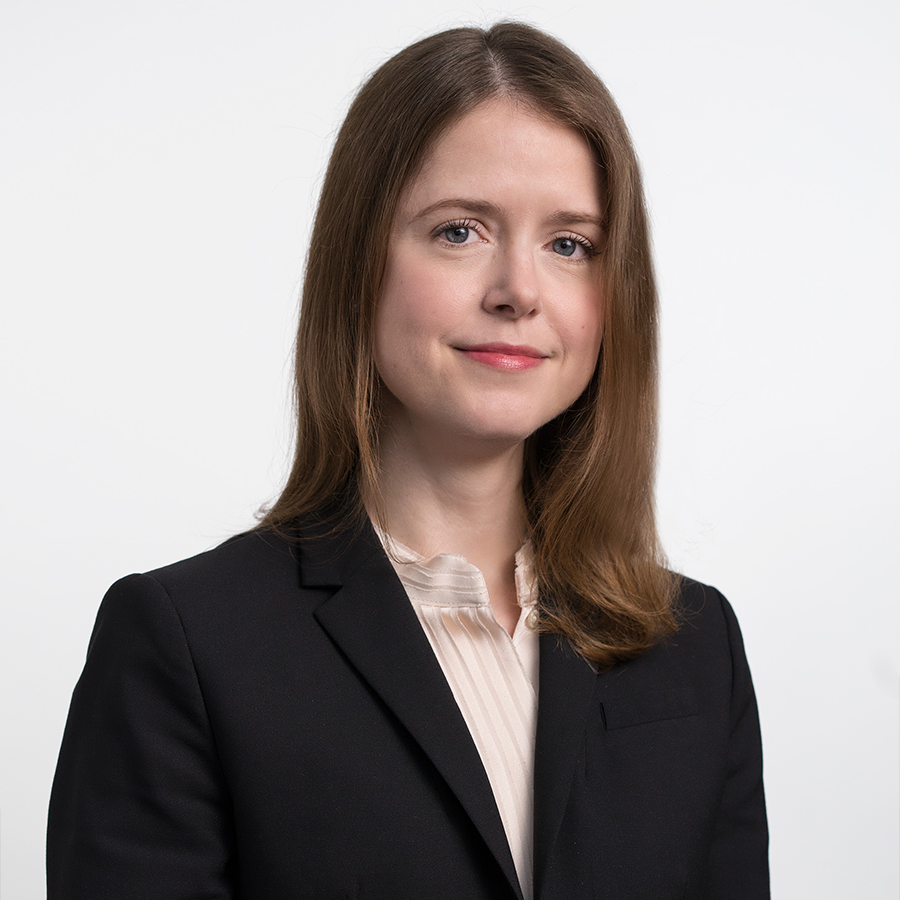 Athena Ponce joined the firm in 2012, after working for many years in the state legislature. A member of the Texas Law Review, she brings an unmatched level of diligence and persistence to each project, fully committing her skills to each client.
De Leon Washburn & Ward is focused on providing the utmost service and best legal advice to its clients while serving the community, and continuing to be a fixture in the Austin community for the next generation.
Philanthropy
OUR ATTORNEYS ARE ACTIVE IN THE AUSTIN COMMUNITY
The attorneys of De Leon Washburn & Ward are passionate about improving the Austin-area community. To join the efforts of De Leon Washburn & Ward and find out how you can give back too, please contact our office. Listed below are some of our current and recent philanthropic and civic efforts.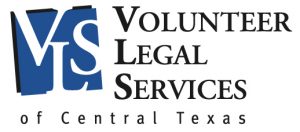 Volunteer Legal Services of Central Texas
The firm provides free legal advice and representation to low-income clients, to help ensure that poverty is not a barrier to justice
Big Brothers Big Sisters of Central Texas
Ben De Leon has worked with his Little Brother, Anthony, through Big Brothers Big Sisters since 2006. Ben is also an Executive and Foundation Board Member.

PeopleFund
PeopleFund creates economic opportunity and financial stability for underserved people by providing access to capital, education and resources to build healthy small businesses.  Ben De Leon volunteers his time as a Board member, and members of the firm have assisted PeopleFund businesses pro bono on many occasions.
GoValle Elementary
East Austin elementary school, attended by firm founder Hector De Leon

Children at Heart Ministries
Hector De Leon is a Board Member, Foundation Board Member and contributor to the organization, which provides residential care and outreach for children, single mothers, and families in crisis

The Fifty
A group of Central Texas emerging leaders established by The Seton Fund to support a bold vision for the future of medical care at University Medical Center Brackenridge
Scholarships Supporting UT and UT Law Students
Scholarships supporting The University of Texas and The University of Texas School of Law students:

The Mack and Beatrice De Leon Endowed Presidential Scholarship in Law, established 1992.

The Arleigh and Hector De Leon Chancellor's Excellence Endowment


The De Leon Family Endowed Scholarship at the UT Ex Students Association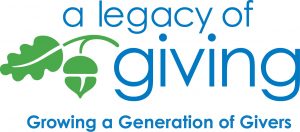 A Legacy of Giving
Communities In Schools of Central Texas
Veterans Legal Clinic
Our attorneys enjoy volunteering their time to provide counsel to our veterans and assist the Clinic with its client intake process.